This MacBook Air A2337 had a crack on the LCD panel that caused lines on the screen. You can see the point of impact originated at the top center of the display, then the crack slowly spread down the screen causing part of the screen to go completely black, and another part of the screen to be covered in distorted lines.
I see a lot of the M1 MacBook Airs for screen repair. Most have some kind of visible damage like this one, but some have hairline cracks along the bottom of the LCD panel where you can't even see them. These hairline cracks along the bottom cause a solid bar of lines or discoloration vertically towards the middle of the screen.
While this particular computer was almost unusable due to the screen damage, the only part that actually needs to be replaced is the LCD panel. By replacing just the broken part, you are able to save $100s off the regular repair price that other shops quote.
M1 A2337 Screen Replacement
As you can see in the images below, once the LCD panel is replaced, the computer is fully working and usable again. No more lines on the screen or cracks at all.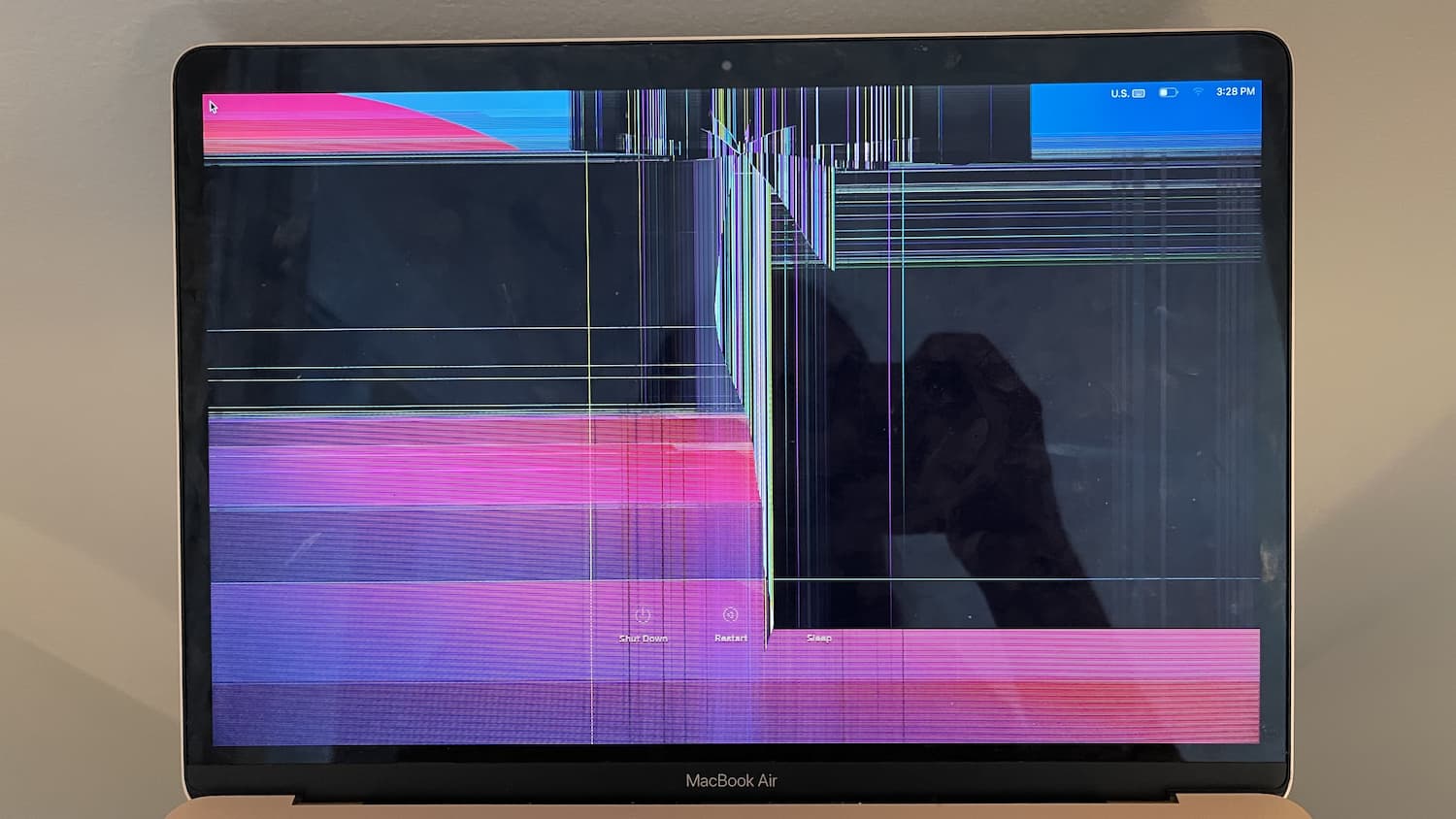 M1 A2337 Screen Replacement Service
I offer screen replacement services for MacBook Air computers from the 2010-2017 models, all the way up to the new 2020 M1 MacBook Airs.
2020 M1 MacBook Air Screen Replacement Options
Model A2337
60 Day Warranty
Mail-in Service Available
---