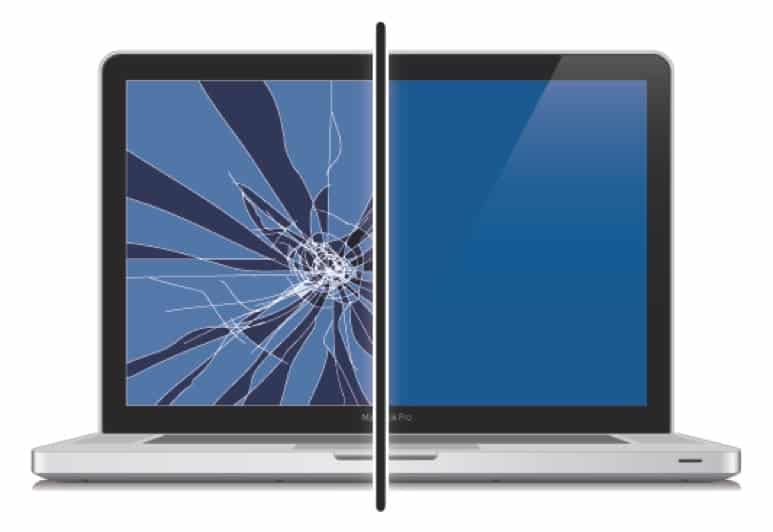 Mac Screen Repair
4234 Interstate 75 Business Spur
PMB 171
Sault Sainte Marie, MI 49783
Business Hours
Monday-Friday 9am-5pm
Send me an email, call, or click on the chat icon at the bottom right of the screen if you have any questions:
nathan@macscreenrepair.com
1-877-639-1553
Not sure what you need repaired? Looking for a quote?
If you would like to have your computer repaired and are not sure the costs involved or what service you need, please fill out this form. I will reply to you within a few hours.
5 Star Reviews
I am proud of the reviews I have received from my customers. Every time somebody leaves me a good review it lets me know that all the hard work is appreciated. Take some time to get to know me through what my customers say about my Mac Repair services:
Latest Repair Stories
Even cracked screens come in two and threes.

It is odd how many things seem to happen in batches. I will get a couple of the same model computers in at a time almost always. So I will have a rush of MacBook Air screens, then a rush of MacBook Pro screens, sometimes particular models will happen in rushes, etc. In this case …

Liquid Damage on Macbook Air

This MacBook Air came in yesterday with the issue description as will not boot. After opening it up I saw some liquid damage on the logic board and I thought this picture of the damage was actually kind of cool looking. I thought I would post it for anybody else who finds corrosion oddly beautiful. …

MacBook Air LCD replacement due to crack on screen

This MacBook Air had a crack that originated on the bottom right of the screen as you can see in the pictures below. The crack caused discoloration and other distortion on the screen across most of the display. The only broken part on this computer was the LCD panel itself. While Apple and most other …