How can I help you?
Hi there! My name is Nathan and I have been working professionally on Mac Repair, Website Design, and Data Recovery for over 15 years now. I am proud of the services I offer and look forward to helping you. Please don't hesitate to contact me with any questions!
60 Day Warranty
I am proud to offer a 60 day warranty on all my computer repairs. The warranty covers the parts installed for 60 days.
All about me
Before you ship your computer out for repair to any repair shop, check their reviews! You will find my customers are overwhelmingly pleased with my service.
The mail-in process
I offer a mail-in service that provides a safe and convenient way to receive my Mac repair services from anywhere in the country!
Mac Screen REpair Services
I offer MacBook Air screen replacement for every model of the modern MacBook Air from when it was introduced in 2010 to the present model. In order to complete the Macbook Air cracked screen repairs, a time intensive process must be finished to remove the cracked LCD panel and install a brand new LCD display panel. I am one of the few shops in the nation that offers the MacBook Air LCD only repair with a 24 hour turnaround. After completing repairs on thousands of Apple laptop screens, I can confidently say I am a MacBook Air screen repair expert!
Whether you need an older model MacBook Pro screen repair or a newer Macbook Pro Retina screen replacement, I can replace your damaged MacBook Pro screen with a new display to get you back up and running as soon as possible. If you have an older MacBook Pro with a DVD slot with a cracked screen, you may need just the glass replaced, just the LCD replaced, or both the glass and the LCD replaced. Nomatter which panel needs replaced, I offer MacBook Pro screen repair at affordable prices with a fast turnaround.
Latest Screen Repair Stories
Even cracked screens come in two and threes.

It is odd how many things seem to happen in batches. I will get a couple of the same model computers in at a time almost always. So I will have a rush of MacBook Air screens, then a rush of MacBook Pro screens, sometimes particular models will happen in rushes, etc. In this case …

Liquid Damage on Macbook Air

This MacBook Air came in yesterday with the issue description as will not boot. After opening it up I saw some liquid damage on the logic board and I thought this picture of the damage was actually kind of cool looking. I thought I would post it for anybody else who finds corrosion oddly beautiful. …

MacBook Air LCD replacement due to crack on screen

This MacBook Air had a crack that originated on the bottom right of the screen as you can see in the pictures below. The crack caused discoloration and other distortion on the screen across most of the display. The only broken part on this computer was the LCD panel itself. While Apple and most other …
Mac Logic Board REpair Services
The most common type of logic board repair we work on is Liquid Damage repair. Liquid damage repair cost can vary quite a bit depending on the damage suffered by the Mac. In some cases the only thing needed to get the computer back up and running is a Macbook Pro battery replacement or other low cost repair, while other times the logic board will be ruined and require replacement in addition to the screen being damaged. In some cases the damage is so bad it is cheaper to buy another computer rather than repair the damaged one.
Because there is so much variance in the price of repairs, I always start with my Free liquid damage diagnosis. If I find water damage on the logic board, I am able to offer professional ultrasonic cleaning services as well as logic board component level repair.
Data Recovery Services
I offer affordable data recovery services for Macs, iPhones, and External drives. Whether you need data recovery due to a clicking drive, liquid damage, drop damage, deleted files, or anything else, I can attempt to get your important data back. I have a no-data no-charge policy so if I am not successful there is no cost for the attempt. My flat fee structure also ensures there are no surprises along the way. I look forward to working with you on your data recovery needs!
Positive Reviews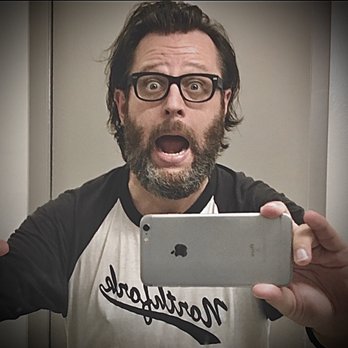 A gentleman named Nathan replaced the logic board on my old MacBook Pro. Now it's working beautifully.
I did some research and replacing a logic board is like performing brain surgery: so many steps, so much you can do to kill your computer. Nathan makes it seem easy. And walks you through the valley of death telling you whatever you need to know about your mended Mac before you take it home.
There's nothing but fast, friendly, professional service from a very talented tech and outstanding communicator. Nathan is an artist, he cares, he's ethical. He's good person. And that makes all the difference when you're looking for somewhere to get your computer repaired.
Got a sad Mac? Call Nathan. He'll make it happy again. And he'll do it for a fair price.
– Jeff G.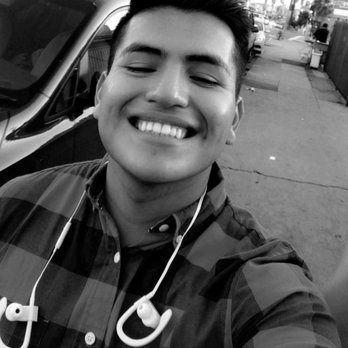 Overall amazing!!!!!!
Nathan is where it is at. While apple wanted my first child and left kidney to repair my MacBook Pro. Nathan came to the rescue with an unbeatable price.
While I was running quotes with different shops, Nathan still beat the rest.
I was and still am amazed that honest people are still around.
Nathan also has an awesome form of communication, so you are always updated with the status of your repair. The diagnostic is also free!! And it only takes a couple hours until he finds out what is wrong with your beloved mac.
Highly recommend Elite Mac Techs!
– Jesus A.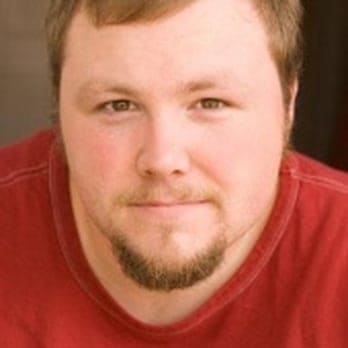 Nathan is super helpful. I'm a computer guy and he's my Mac repair guy for my personal gear when I don't have time to fix it myself.
His staff is also awesome, and combined they can fix anything. He swapped out the glued in battery in my Macbook Pro in a matter of minutes and found that I had a GPU issue that could be fixed under an Apple recall for free.
They've also got a really fantastic system in place that keeps the repairs in a database so all updates are kept in a service history. And unlike a lot of repair shops he actually updates you on the progress of the repair without any prompting. As always, a fantastic experience!
– Edward U.
Offering the best service in town
Communication
We all know how it feels when you bring a piece of equipment in for repair. You want to know what is wrong with it, how much it will cost to fix, and how you can keep the issue from happening again. And you want to know these things as soon as possible. I will keep you in the loop from the beginning of the repair to the end with my state of the art repair system. You will receive regular email updates throughout the process including when I receive the computer, when I start working on the computer, when the computer repair has been complete, and when the computer is on its way back to you!
Speed
You can't get work done without your computer now-a-days. I understand that you need your computer back as fast as possible. My 24 hour turnaround will get your computer back to you as quickly as possible. Once your computer is received for repair, the repair will be started and completed within 24 hours. Once the repair is complete your computer will be packed and shipped back to you via 2-3 day air service.
Quality
Steve Jobs told how his father taught him to paint the back of the fence as well as the front, even though it would not be seen. I use the same approach here at Mac Screen Repair. I am not the kind of tech to leave screws out, mount the screens without adhesive, or scratch the computer on a dirty work bench. You can trust me to provide your Mac screen repair with the highest quality workmanship possible.
Personal Service
As a one man shop I am able to provide service that is way more personal than most other shops. I take care of everything including answering questions, repairs, and shipping. I know what is going on at every step of the process and I will treat you the way I want to be treated when I have a product of my own serviced.