There are some cracked screens that are just very different from the normal cracked screens I see every day. This is a great example of one that I am not sure what caused the perfect circle of black to show up on the top left of the screen, but it sure did! It almost looks like it was done on purpose.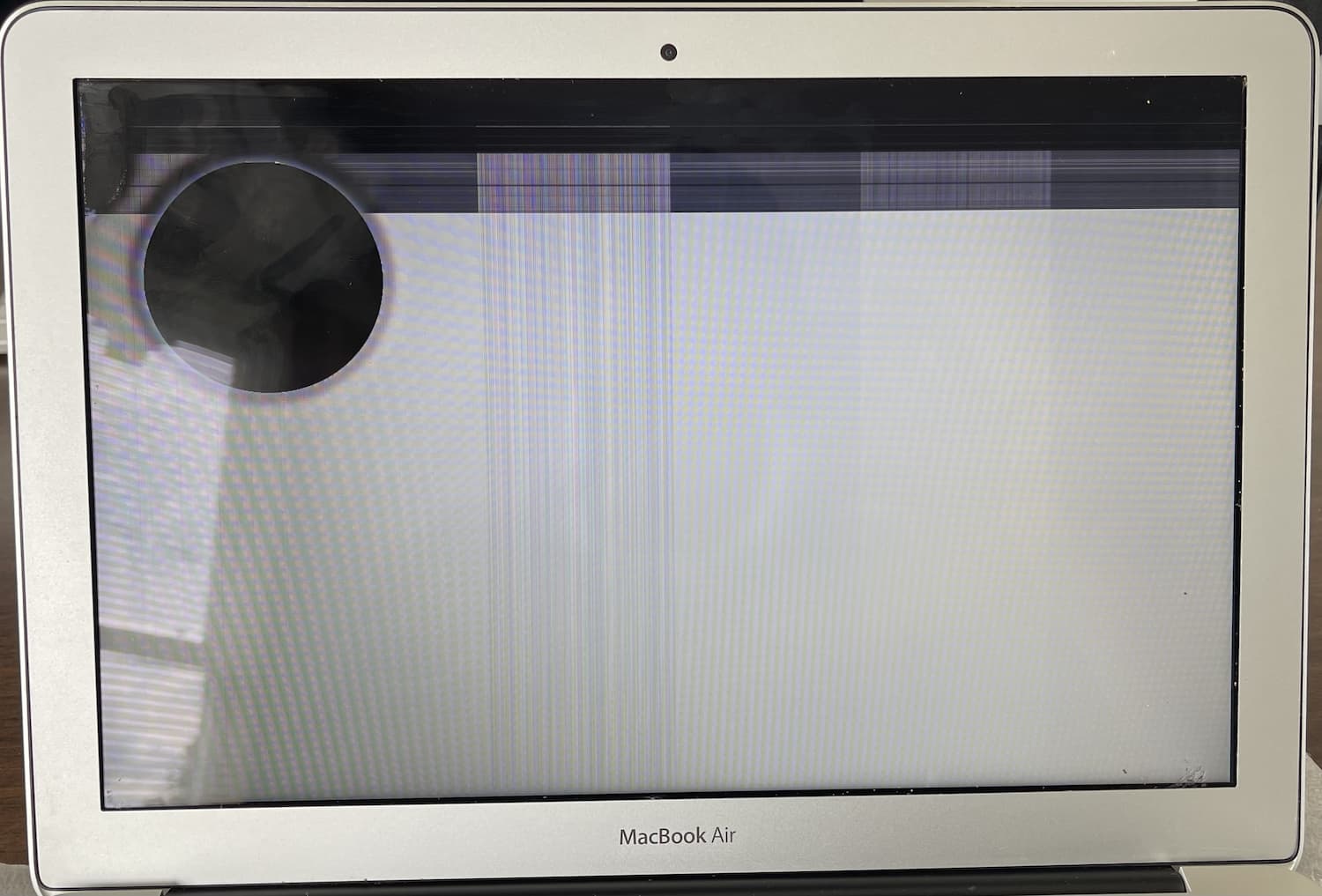 Normally cracks are in a line or something similar to a line or curve. But it is very rare to have a circle of damage. I am not sure what would cause this kind of damage, but I do know that all the damage is on the LCD panel. By replacing the LCD panel, your computer will be back up and running 100%. My affordable MacBook Air screen repair services will get rid of any black circles like the one in this picture.
I have seen this type of circular damage in the past when something is on the keyboard area when the display is closed. This causes the screen to crack in a way that can form a circle of damage with cracks coming from that circle. But in this case, the circle is a little ways away from where it appears the crack originated in the very top left of the screen.
Replacing the circle cracked MacBook Air screen
However the LCD panel was cracked, the repair is the same; replacing the bad LCD panel with a brand new one. These older 2015 models use the same LCD panel as the 2017 models, so they are still readily available. I try to always have them in stock for a quick 24-hour turnaround.
Many shops will replace the entire display when the LCD panel has a circle crack in it like this one, but I am able to replace just the broken part, saving you money. If you are on a budget and are interested in a used display, be sure to let me know! I can sometimes source used screens for even less than the LCD-only replacement.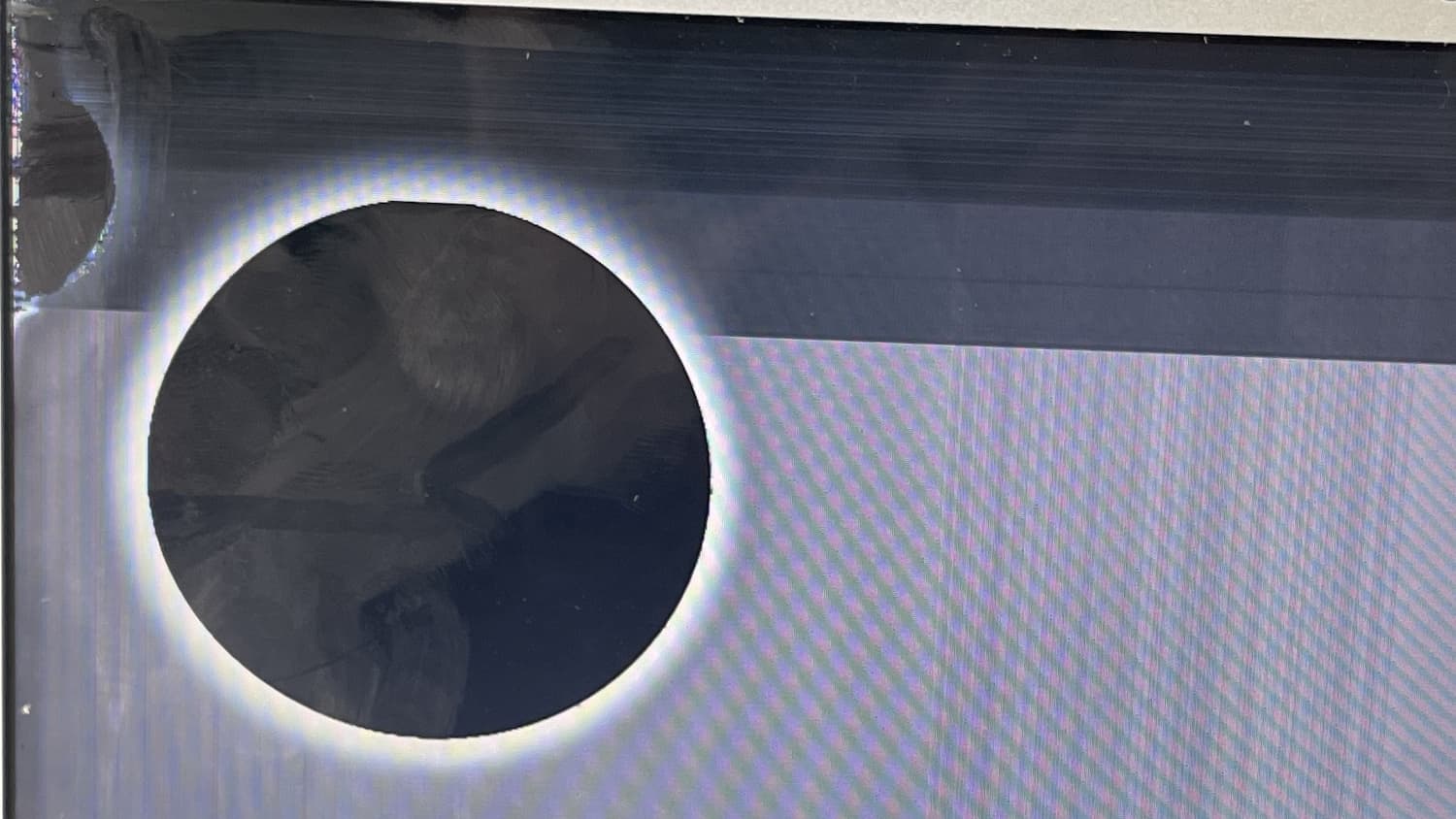 Getting your MacBook Air Repaired
I offer LCD screen replacements on all MacBook Airs as well as MacBook Pro laptops. Please find your model below, or request a quote. You can even request a quote for damage that you take a picture of. I can usually tell from a screen picture what needs to be replaced.
Let me know if you have any questions at all about your Mac screen repair. I look forward to helping to fix your MacBook screen!
2020 M1 MacBook Air Screen Replacement Options
Model A2337
60 Day Warranty
Mail-in Service Available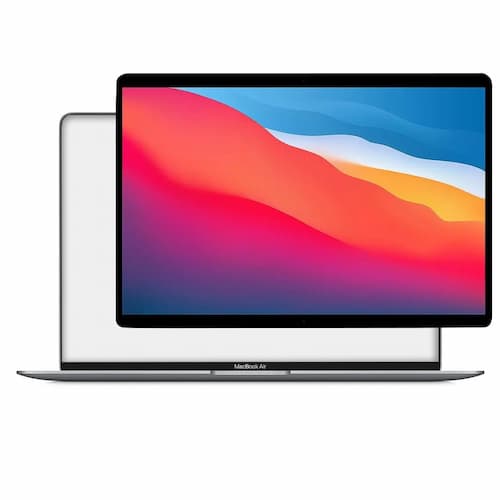 $299 LCD Panel Replacement
I replace just the cracked LCD.
As long as the edges around the screen aren't dented and there are no bends to the display, an LCD panel replacement is all that is needed for a cracked screen repair.
I use the same LCD panel Apple uses in their display assemblies: LP133WQ4_SJA1
24 Hour Turnaround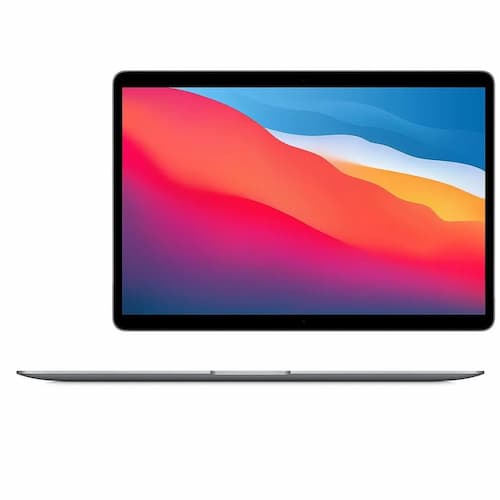 $429 Display Assembly Replacement
I replace the entire display assembly.
The entire display assembly is replaced, this is necessary if there are dents around the edges of the screen, or if the display is bent.
I use a display assembly that is sourced through Apple's self-service program.
3-5 Day Turnaround
---