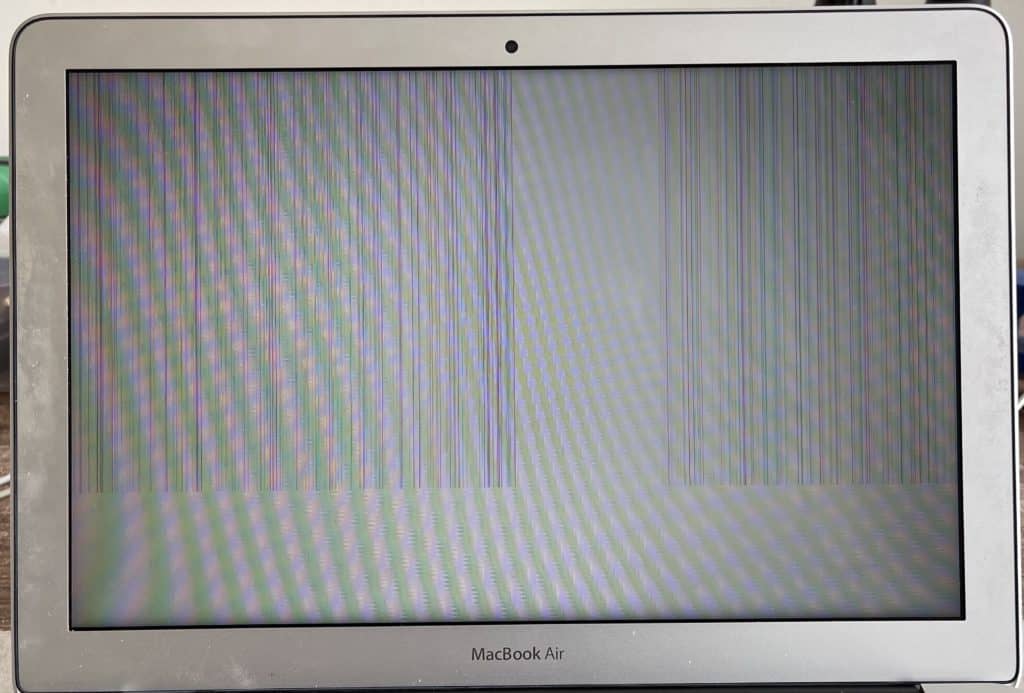 As you can see by going through these repair blog postings, the 13″ MacBook Air with a hairline crack along the left side of the screen behind the bezel is by far the most common issue I see. This issue creates the type of symptom you see in the picture above.
This issue can be repaired by replacing the LCD panel inside the display assembly. Just replacing the LCD panel instead of replacing the entire display assembly will save you $100's.
I am able to complete these repairs within 24 hours of receiving your computer for repair. If you would like to get your MacBook Air repaired, you can checkout online for my MacBook Air Screen Repair Service.