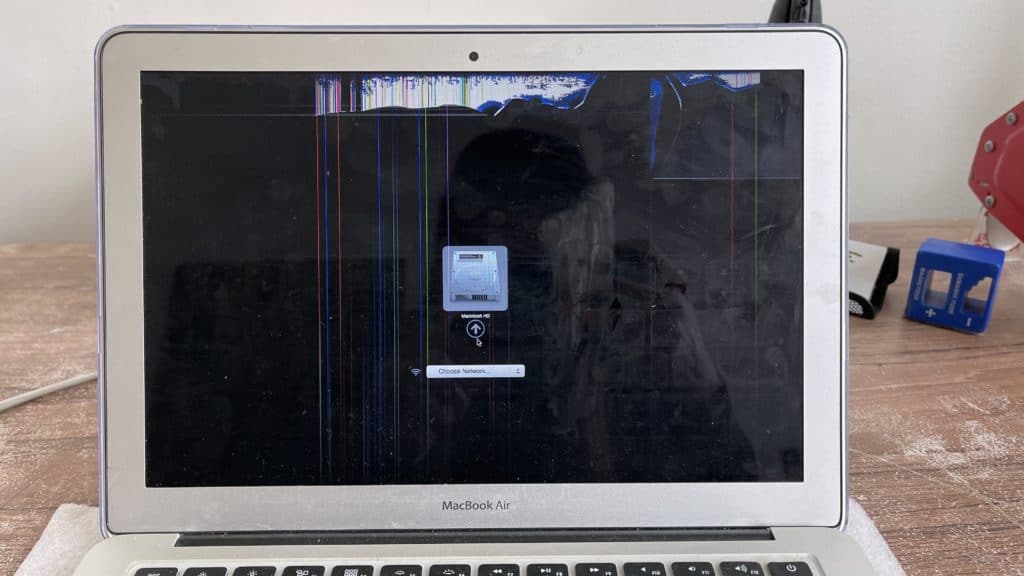 This MacBook Air took some kind of hit at the top right of the screen. While most of the display is still usable, the crack is causing distortion along the top part of the screen.
On this model I am able to replace just the LCD panel to repair the screen. By replacing just the LCD panel you can save a lot of money instead of replacing the entire display assembly.
Here is the computer after the LCD panel was replaced.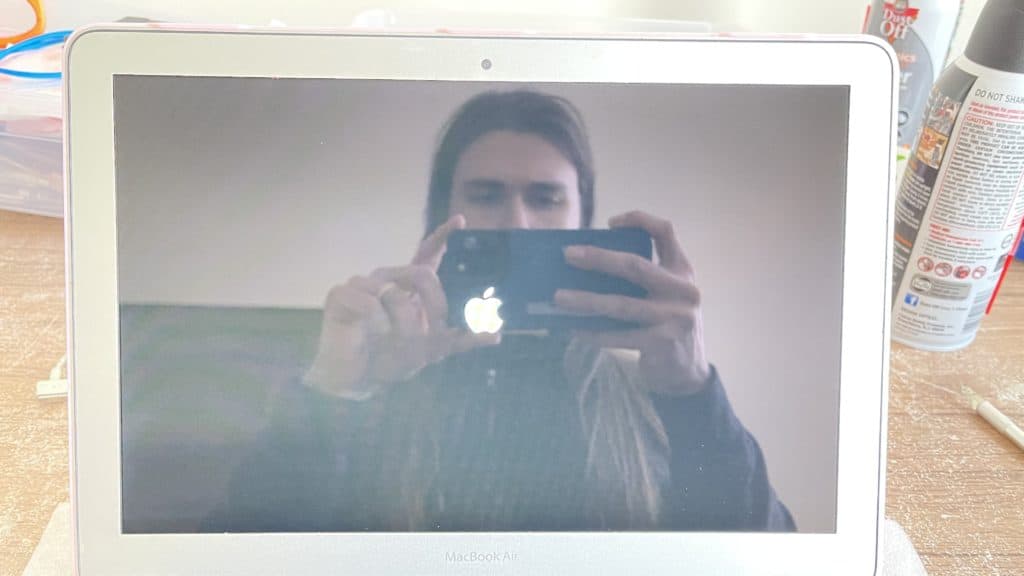 If you need your 13″ MacBook Air A1466 Model repaired, I can help!