This Silver 2020 MacBook Air was being cleaned when the LCD panel cracked on the bottom right-hand corner. The cleaning solution also entered the display assembly itself during the cleaning process, causing some areas of cloudiness in the backlight.
The client wanted to replace just the LCD panel if possible so as to not spend so much on replacing the entire display assembly. My first step was to get the display disassembled to see how much liquid entered the display, and also check if any of it was close to the electrical components of the display.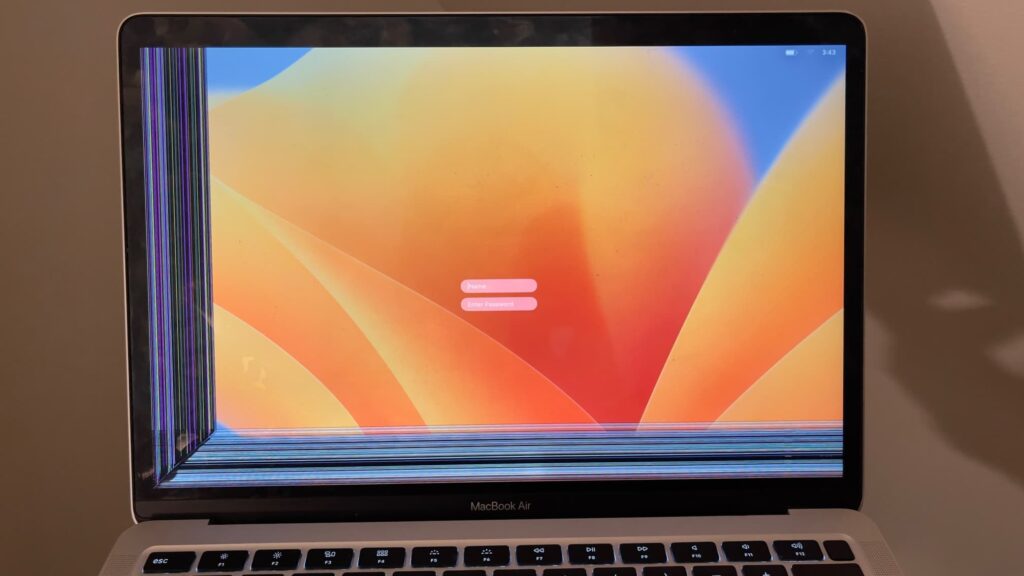 After opening the display up I found that the liquid was only on the left-hand side, and fairly limited at that. I was able to replace just the LCD panel and there was only some slightly varied backlight brightness on the left-hand side from the liquid damage. I also did swap out the diffuser sheets, so only the backlight reflector was liquid-damaged before installing the new LCD panel.
Once the new LCD panel was installed the computer worked great with the residual liquid damage being very visible during regular use.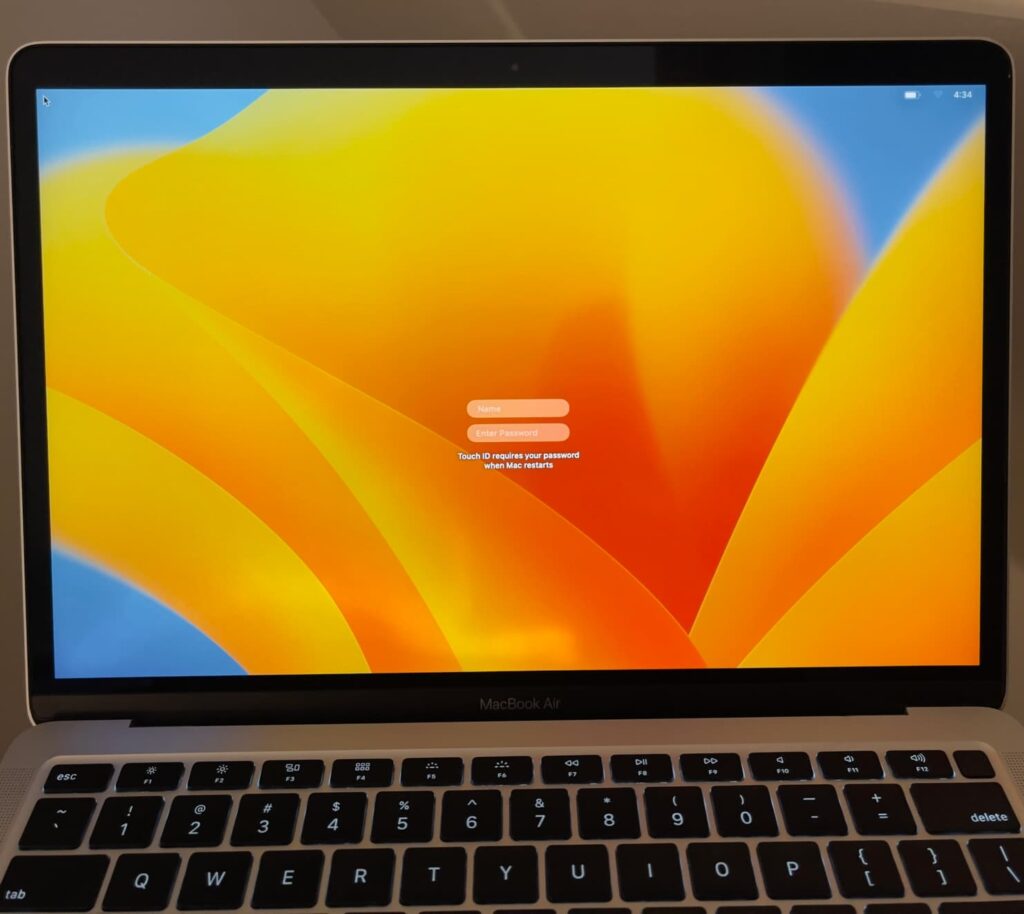 Usually, when liquid damage is involved, I have to do a full display replacement. But this was one of those times when the damage wasn't so bad, and an LCD panel replacement was possible.
If you have a damaged 2020 MacBook Air and you are looking for a repair, just fill out my quote form below, or check out my MacBook Air services page.