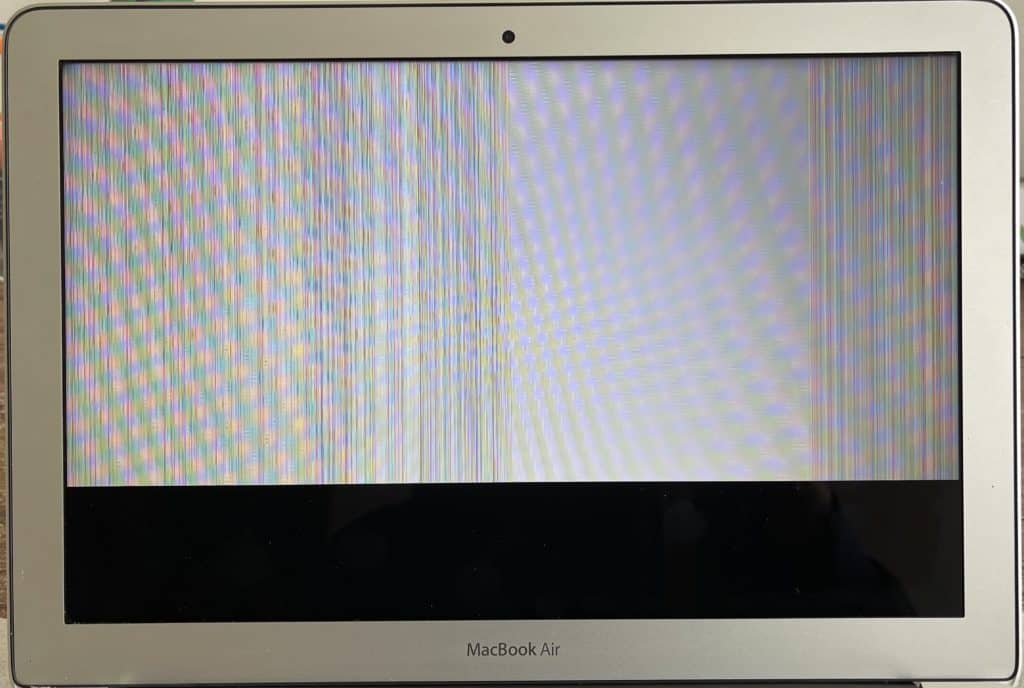 I received another 13″ MacBook Air laptop with a malfunctioning LCD panel. This was a MacBook Air that the description of the screen issue was that it cracked on its own.
The issue with this MacBook Air was a hairline crack along the left side of the display under the bezel. I have seen 100's of this type of failure and have a separate blog post all about it.
Most people say they did not drop the computer or abuse it in any way. A lot of the machines that are sent in do look to be in really good condition. This leads me to believe that some of these hairline cracks are caused by flexing of the display assembly under normal use situations.
Here is the same computer after the LCD replacement.