I have covered this common issue in other blog posts, so I will just link those here and not go on and on about this very common MacBook Air issue.
This common issue can look like a few different things, but here is a good example of an LCD panel issue with the A1466 Model MacBook Air.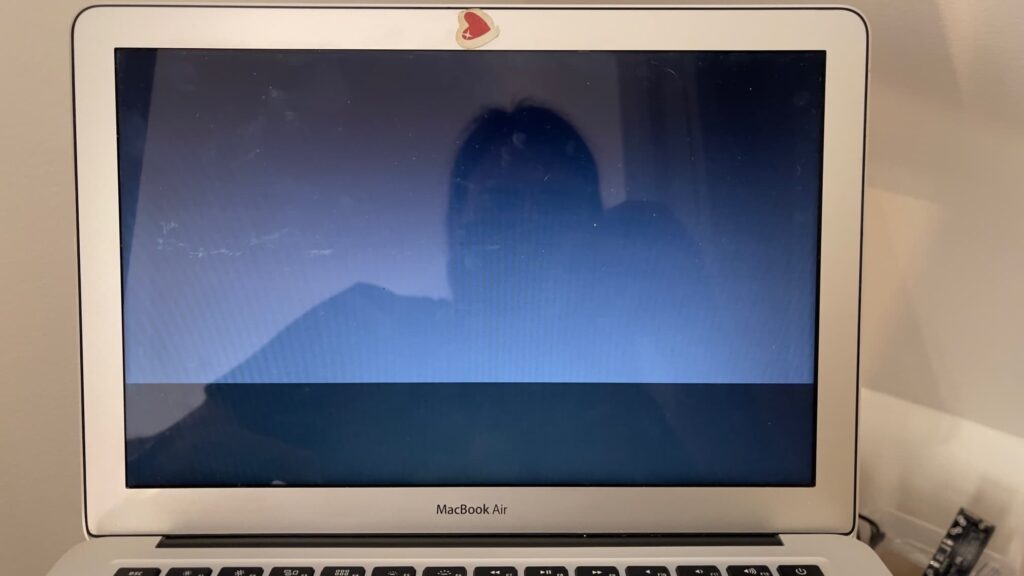 The repair that is needed is an LCD panel replacement. There is no need to replace the entire display assembly, just the LCD panel is the issue here. I offer LCD panel-only replacement for this model via mail-in… so no matter where you are in the USA, I can help get your MacBook Air working again.