These 11-inch MacBook Airs are some of my favorite ultra-portable laptops. They remind me of the 12″ PowerBook G4 that came out way back in the day. Just thinking about that 12-inch model makes me cringe for the take-apart procedure though. I still remember tearing apart the entire PowerBook G4 and removing the logic board, just to replace the hard drive. I am pleased to say these 11-inch MacBook Airs are a whole lot easier to work on.
Before I move on to discussing this particular repair, I have to share the commercial I remember the most from the 12-inch and 17-inch PowerBook G4 days. I miss the Apple marketing content from the early 2000's.
Repairing the 11-inch MacBook Air Screen
Ok, I am done reminiscing. Apple stopped making the 11-inch MacBook Air model in 2015, so they are no longer offering repairs on this computer. If you have a problem with your 11-inch MacBook Air, I can likely help! I try to stock everything from keyboards to display assemblies. The model number for these 11-inch Airs is A1465. Note the model for the 13-inch Air is A1466.
This particular MacBook Air came from a client in New Hampshire that had a cracked LCD panel. These computers can be used with a cracked screen by connecting them to a TV or external monitor, but the whole point of having a super portable 11-inch MacBook Air is to be able to take it with you everywhere you go without having to lug along your TV.
Replacing the display assembly
As of now (the middle of 2022), I am having trouble sourcing the LCD panels for these 11-inch Airs. But I still have stock of original Grade A display assemblies. So instead of saving you money by replacing just the LCD panel as I usually do, I now save you even more money by replacing the cracked or broken display with a Grade A used display.
As you can see in the before and after pictures below, this MacBook Air is as good as new again!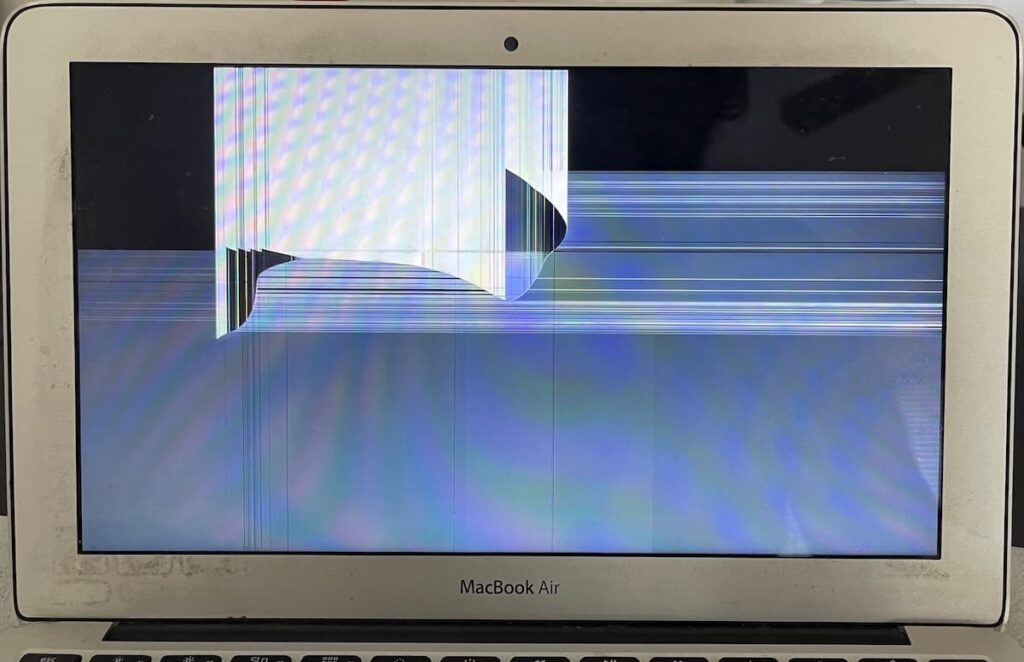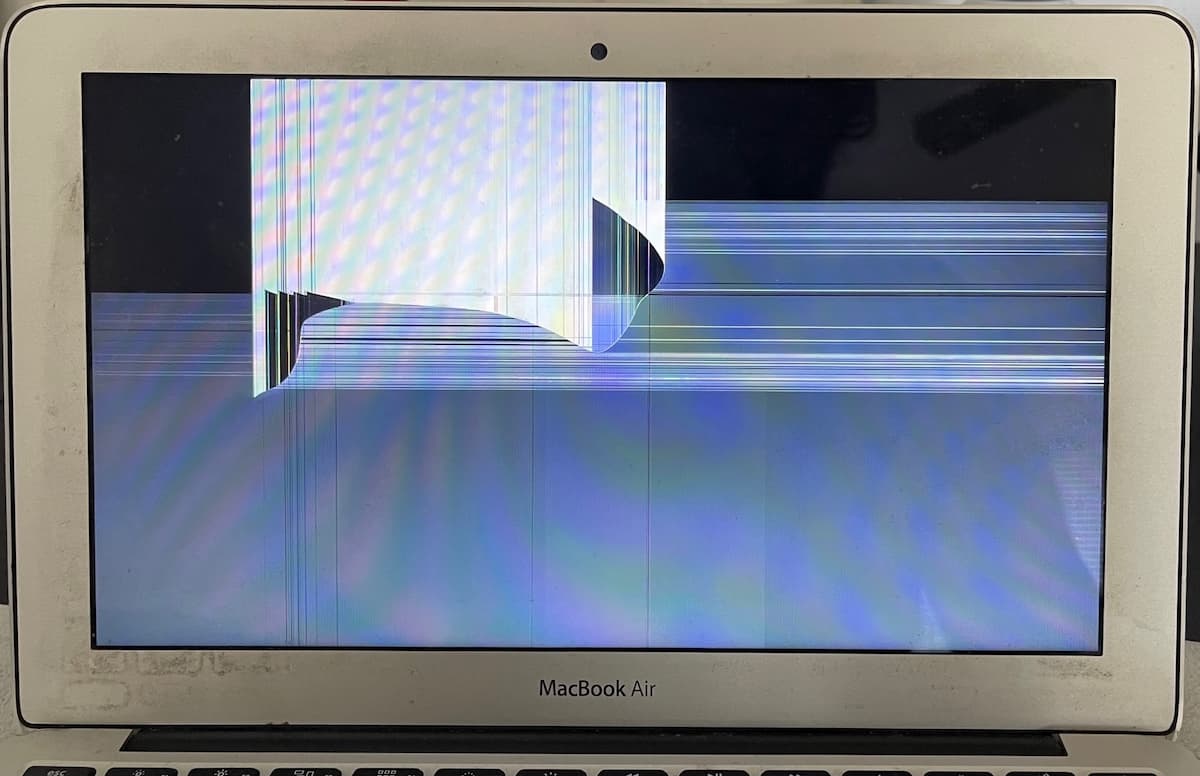 Getting your MacBook Air Fixed
If you need a repair on your 11-inch MacBook Air, please fill out the form below and I will get back to you with pricing and availability for your repair.
Thank you for reading!