This MacBook Air had a crack that originated on the screen at the bottom left of the display. You can clearly see where the impact point is, and how that impact point effects the rest of the display.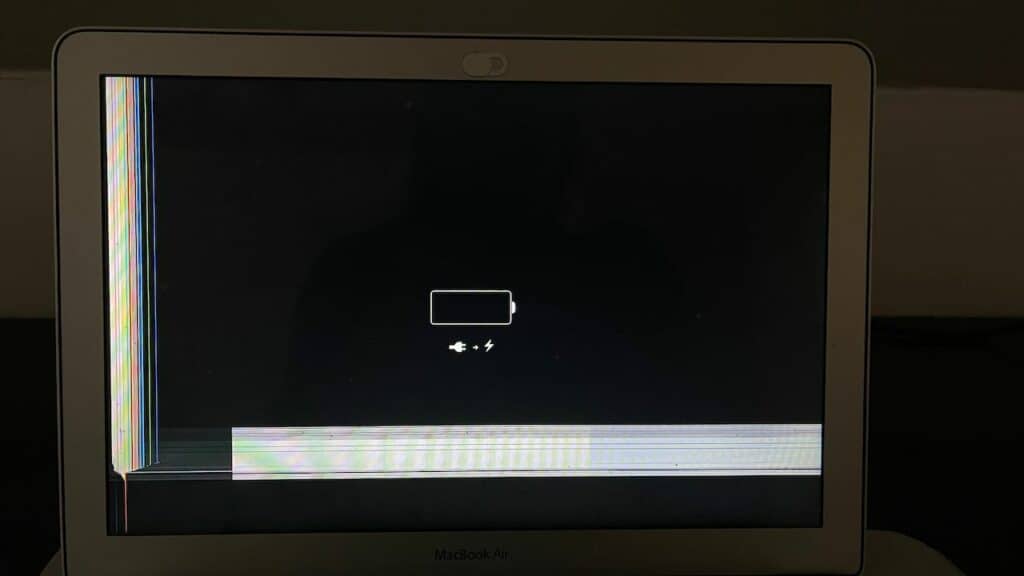 This is one of those cases where the computer was actually semi usable after the damage, and the customer was able to use it for a while and backup all important data before shipping it in for repair.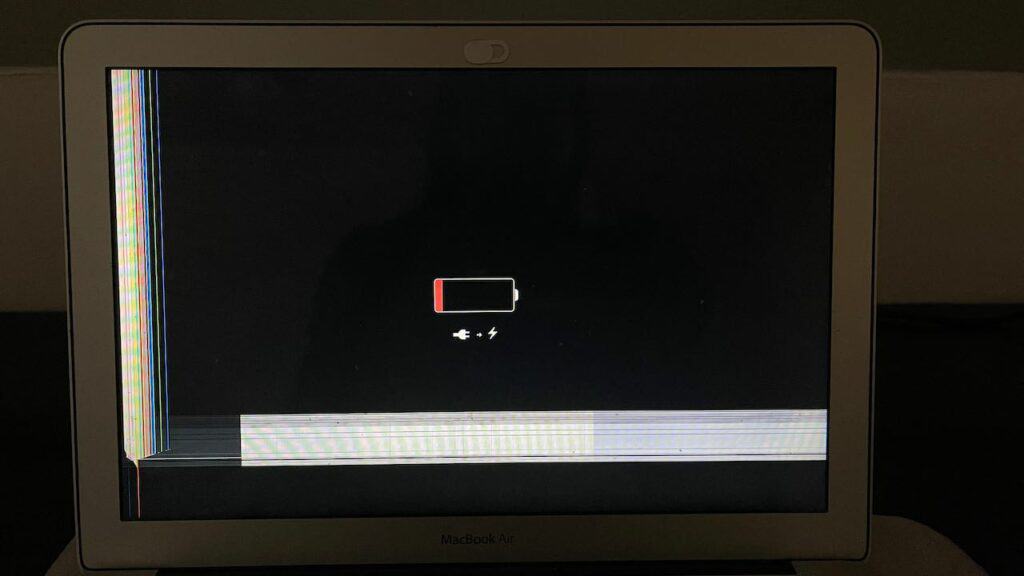 Once I received the laptop I replaced the LCD panel on the MacBook Air and retested. Everything worked properly with the new LCD panel installed and the computer was fully usable again. The entire LCD replacement process took 24 hours to complete.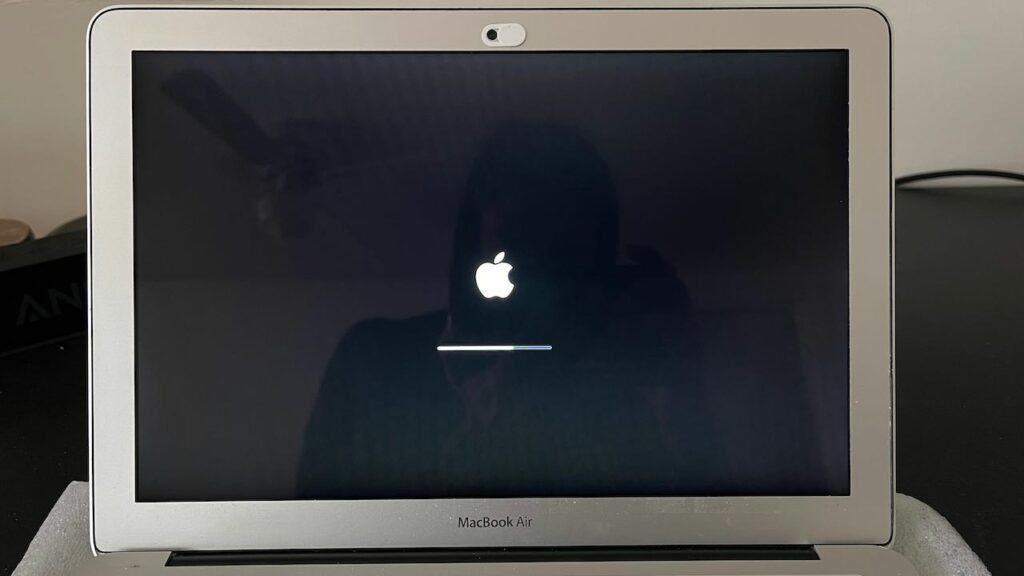 After the repair I packed it up and sent it back to the client via 2 day air so they would have it back quickly. The customer was pleased with the results and can now use their laptop as they did before the accident occurred.
If you have a MacBook Air and are in need of screen repair services, please request a free quote to get started with the process.