The most common issues I see on these air screens (besides cracks) are horizontal bars or discoloration. The horizontal issue is caused by cracking on the left hand side of the display, under the bezel. But this issue is a vertical bar from the top to the bottom of the display. Usually this vertical bar is to the left or right of center, but it can be anywhere on the screen.
The picture below is of a computer I received from a client who requested an LCD only replacement of the faulty LCD panel.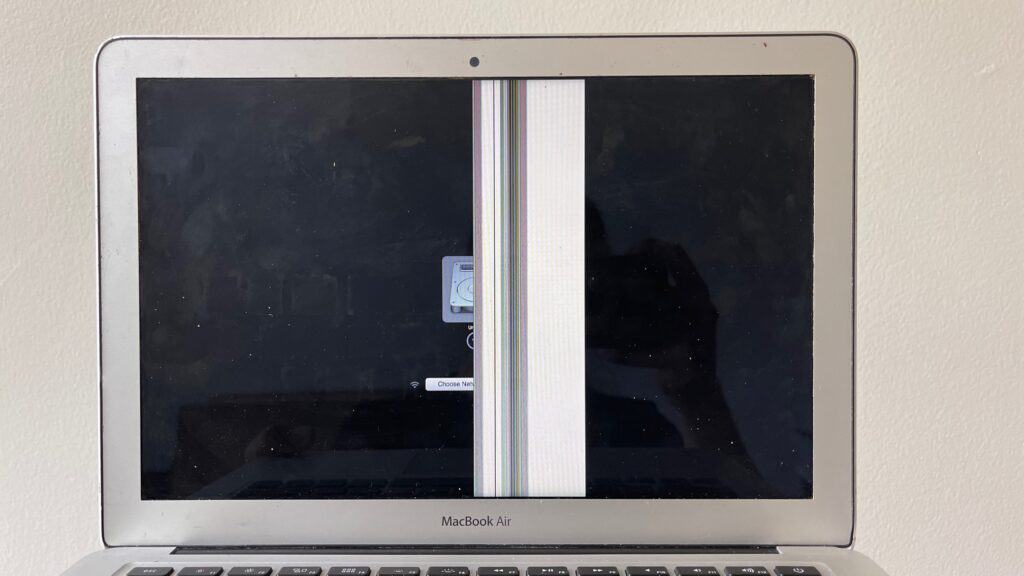 The vertical bar is caused by a portion of the LCD panel that connects with the cable coming from the computer. You could think of this part as a ribbon cable (a flat, very thin cable, almost like the tape in a cassette). This ribbon cable comes loose from the display as it seems to be adhered in the factory. I don't believe the loose ribbon cable can be repaired, so the fix is to replace the LCD panel as the cable is part of this assembly.
By replacing the LCD panel the computer will work again fully and you are back in business!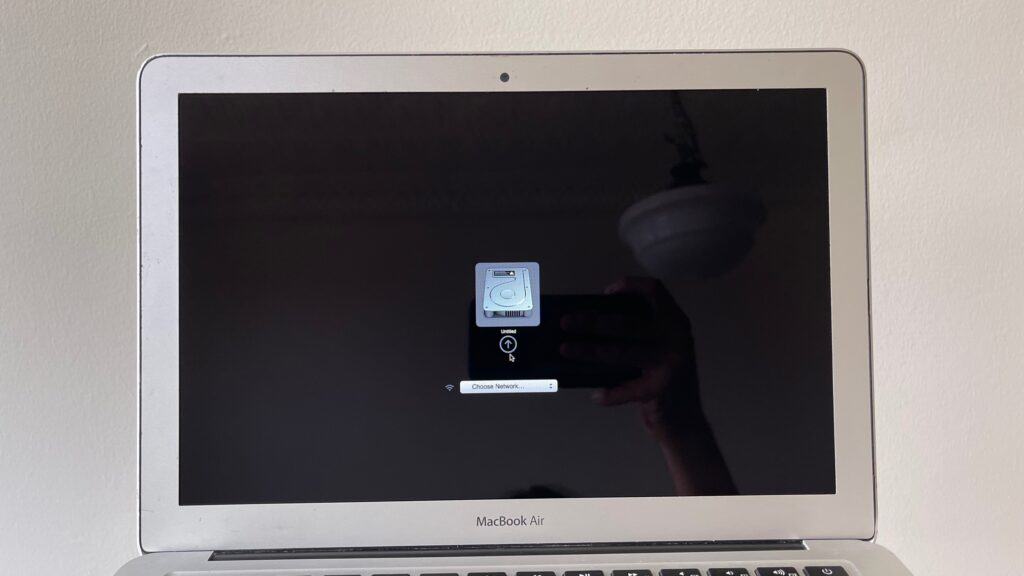 If you need your MacBook Air screen repaired, please fill out my quick form to get a quote. Thanks!