This MacBook Air took a hard hit to the screen just to the right of the center of the display. The display was still mostly usable, but many times cracks like this will get worse with time. I told the customer it was very likely to have a white spot after I replace just the LCD panel and gave them the option of replacing the entire display for an additional fee if the white spot would bother them.
The customer asked if I would put a replacement LCD panel in and send them some pictures of the white spot so they could decide if it was worth the extra money to replace the entire display. These are the pictures of the white spot that was visible after the repair.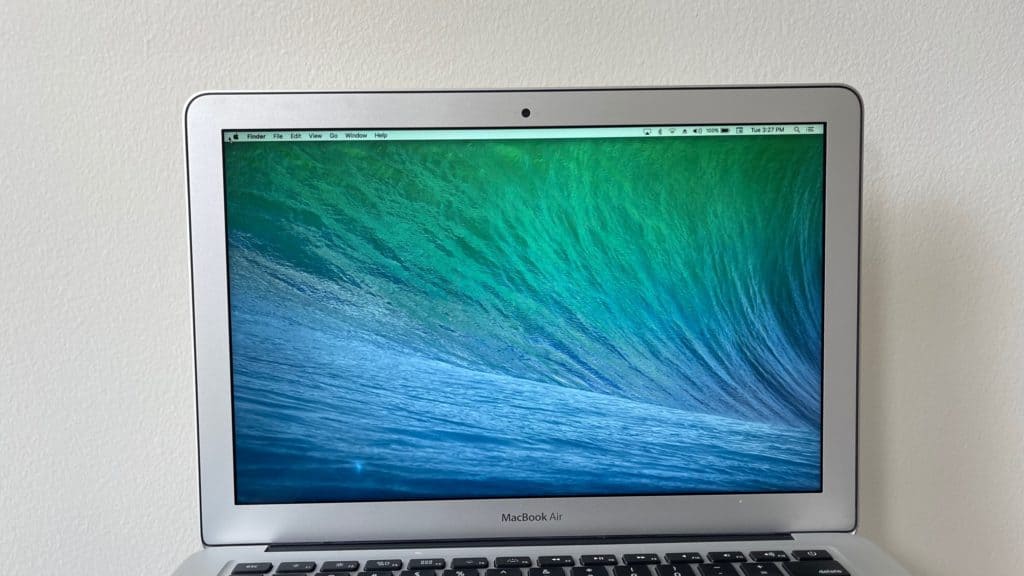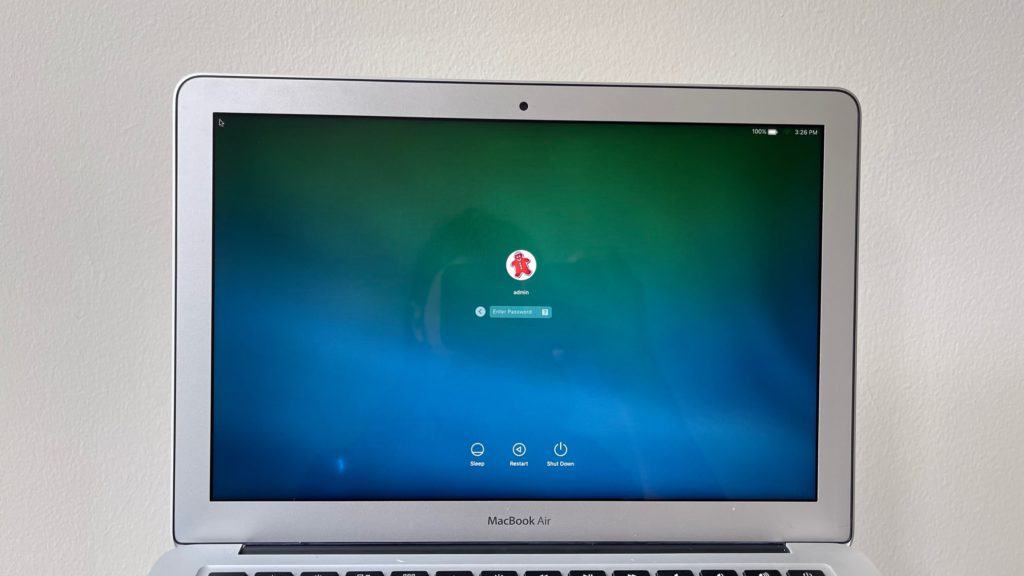 As you can see in the pictures there are some backgrounds that really hide the white spot, while others almost show off the cosmetic defect. Overall the damage was not too bad and the customer decided they could ignore the white spot and would rather save the money on the repair.
White spots like this do not get worse over time, so if you think you can live with it, there isn't a reason to replace the entire display except for cosmetic reasons. Everybody is different and some people can live with the white spots with no issues, while others really can't stand em!
If you would like to know if I think there would be a white spot present after the repair, please send me a picture of the computer screen with a description of what happened that caused the damage. If the damage was caused by a twisting motion, there almost certainly won't be any backlight damage. If the damage was caused by a hard hit or a hit with a sharp point causing the damage, the chance of a white spot is present.
If I ever see a white spot present during an LCD only repair I take pictures and double check with the customer to make sure they want to continue with the LCD only repair. Most decide to just live with the white spot and are happy to spend less on the repair, but some do decide to go with a new display assembly instead and I am able to complete that repair as well.
If you need help with your MacBook Air screen, please fill out the form below and I will get back to you ASAP regarding your project.
Thanks!