This MacBook Air came in yesterday with the issue description as will not boot. After opening it up I saw some liquid damage on the logic board and I thought this picture of the damage was actually kind of cool looking. I thought I would post it for anybody else who finds corrosion oddly beautiful. I am still working on the board repair, but I do expect to be successful in repairing this board!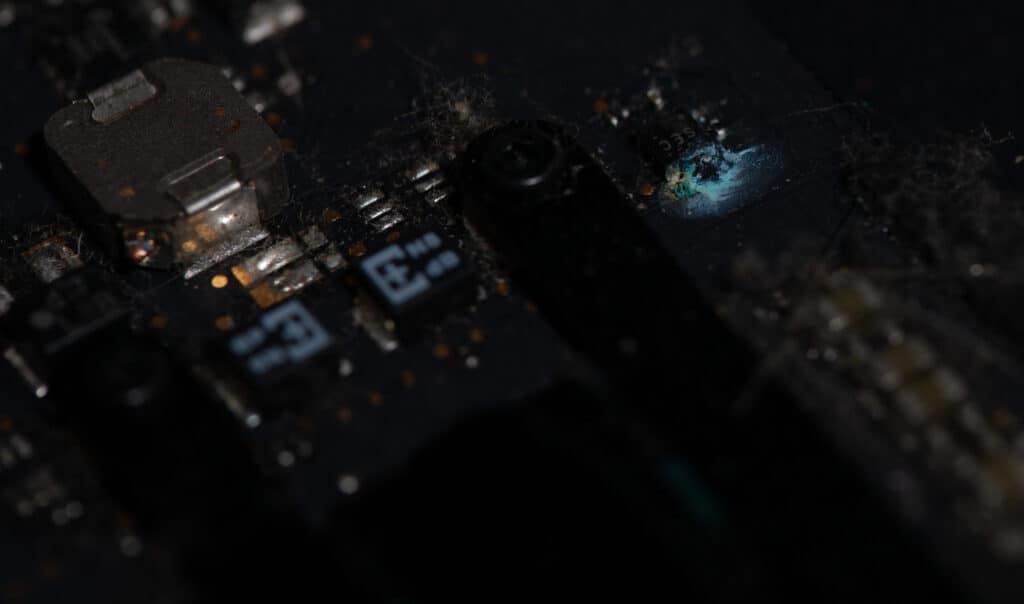 If you have a Mac that is not booting or has some other issue, I do offer board repair as well as screen repair! Feel free to fill out the form below to get a free quote.
UPDATE: This board repair was successful!