Having a MacBook closed on an object (think AirPods, charger cable, pencil, etc), is one of the most common causes of cracked screens I see. This M1 MacBook Air was closed on something that was laying on the keyboard, and that caused the LCD panel to crack as you see in the photos. I also highlighted a hairline crack in the clutch cover or bezel that is along the bottom of the MacBook Air. It is really common for me to find small cracks on this piece. There is no extra charge to replace the clutch cover if I am already replacing the LCD panel.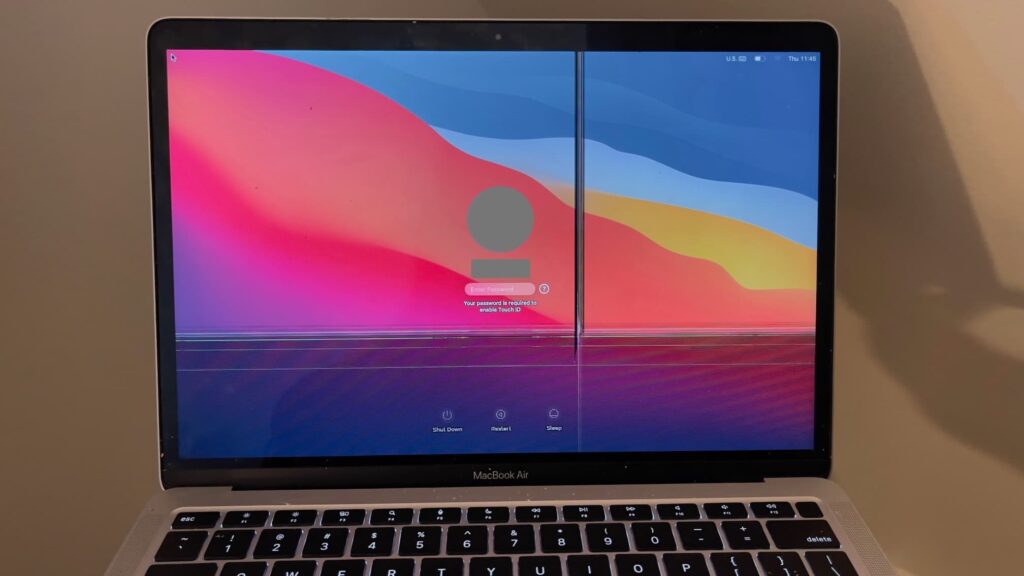 The client mailed the computer in from Massachusetts, and request an LCD only replacement. By replacing just the cracked LCD panel, I am able to save my clients $100s on the repair.
Once the repair was complete, the computer was as good as new again!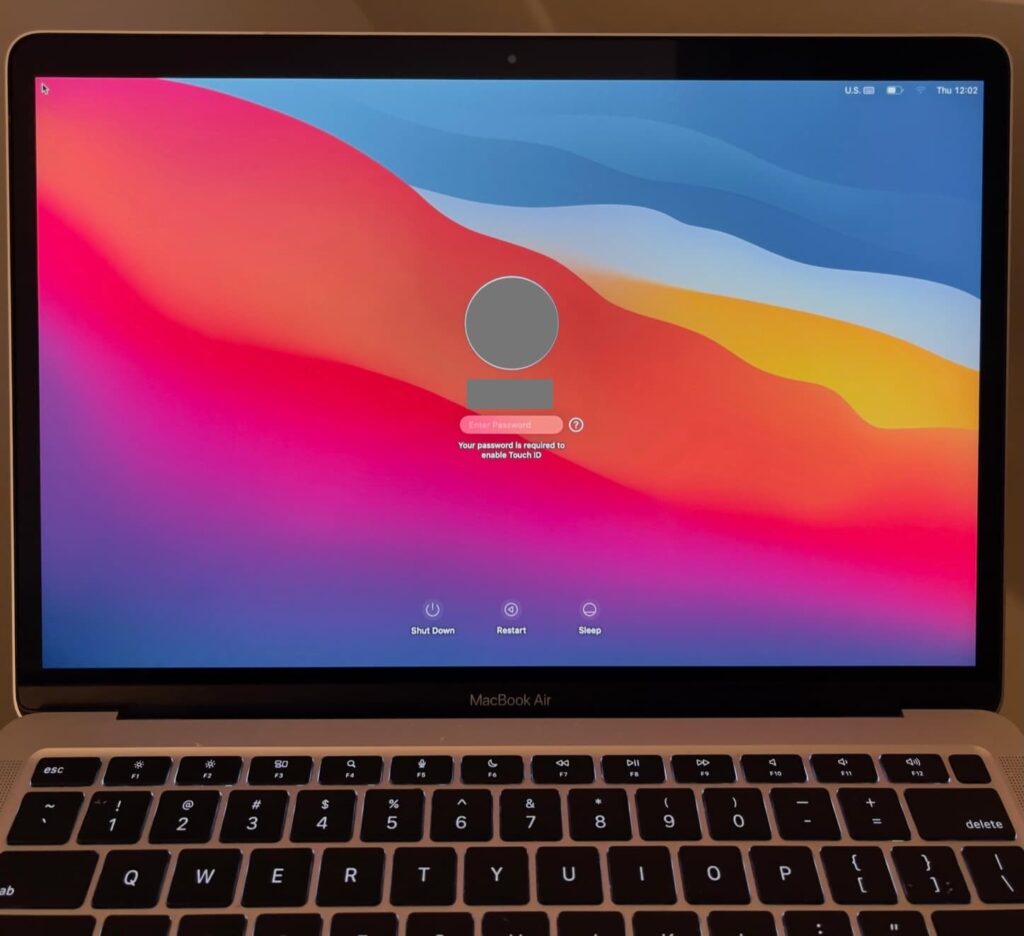 If you need a MacBook Air screen repair, just fill out my form below for a free quote!