Most of the time a crushed MacBook Air screen will just require replacing the cracked LCD panel and it will be as good as new, but sometimes the crushing force on the screen will damage the backlight sheets and cause white spots that are visible even after an LCD panel replacement.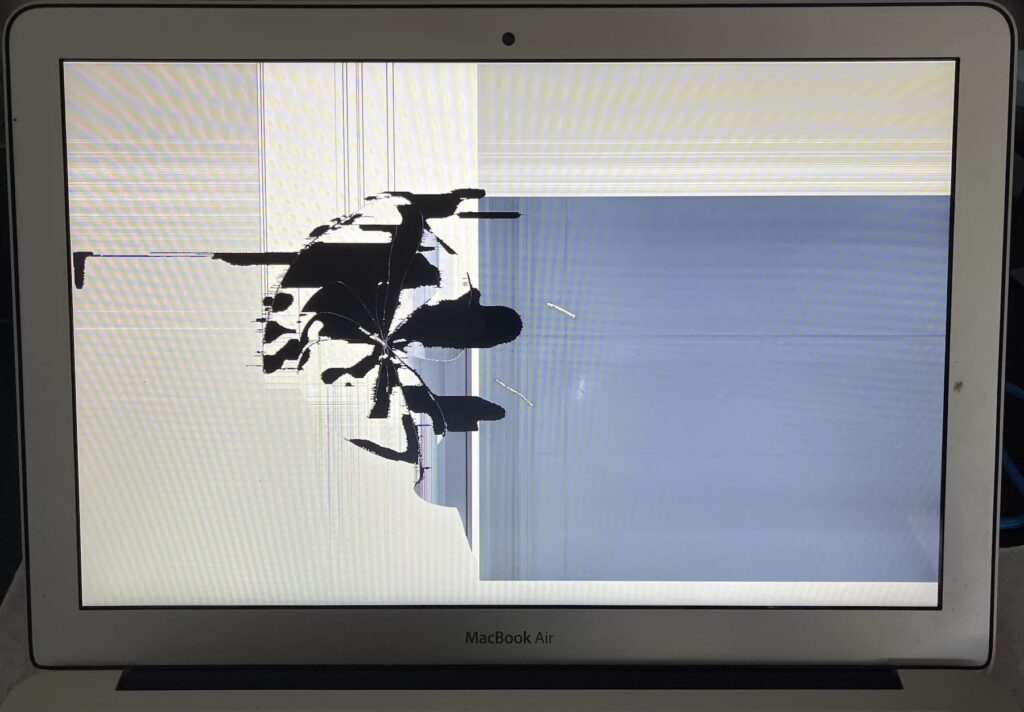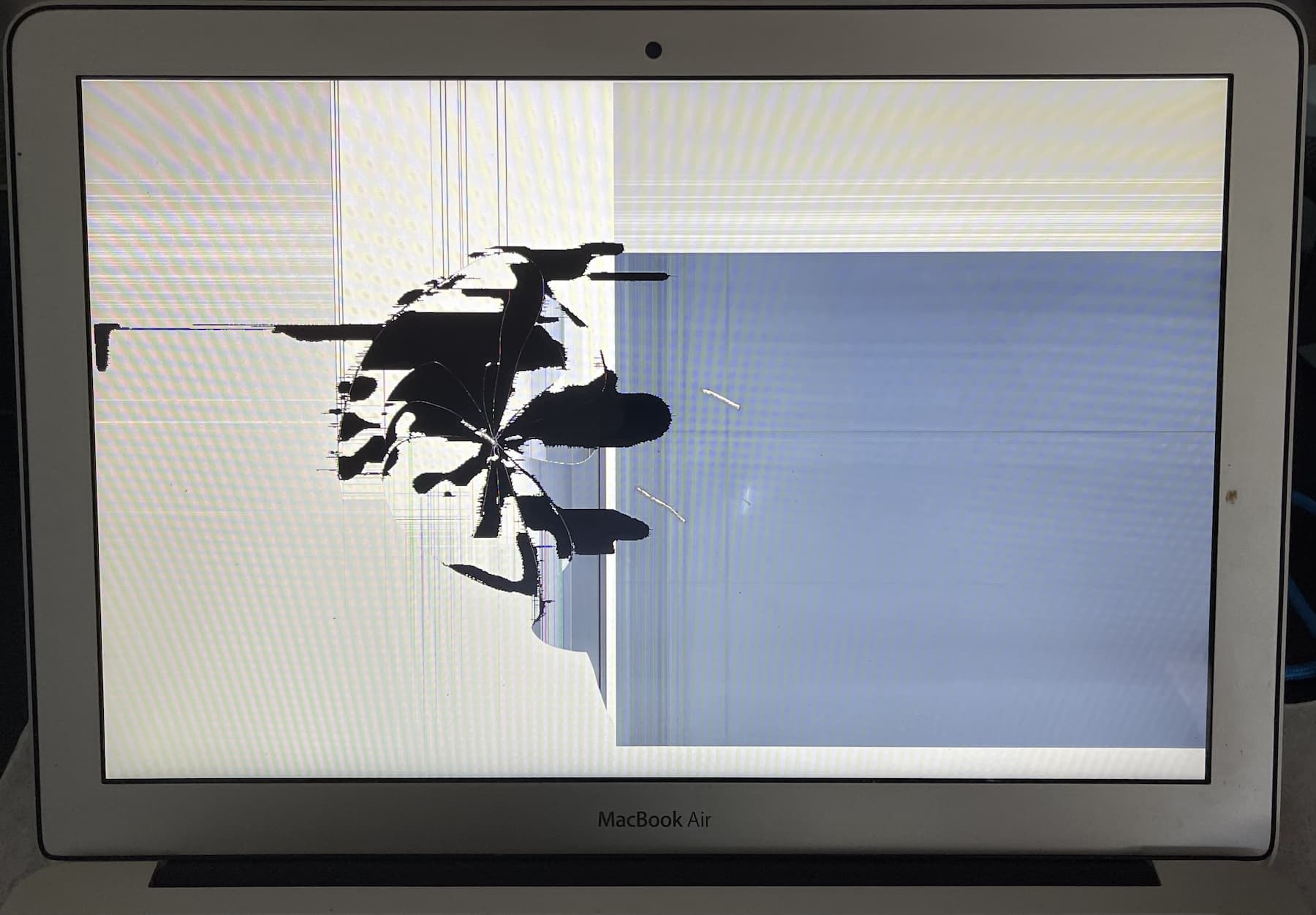 This MacBook Air was sent in with a cracked screen and I could see when I pulled the LCD panel off that a lot of force caused deep gouges on the front of the LCD panel. These marks were even visible when I looked at the back of the LCD panel, so I figured the backlight sheets that sit behind the LCD panel were likely damaged as well.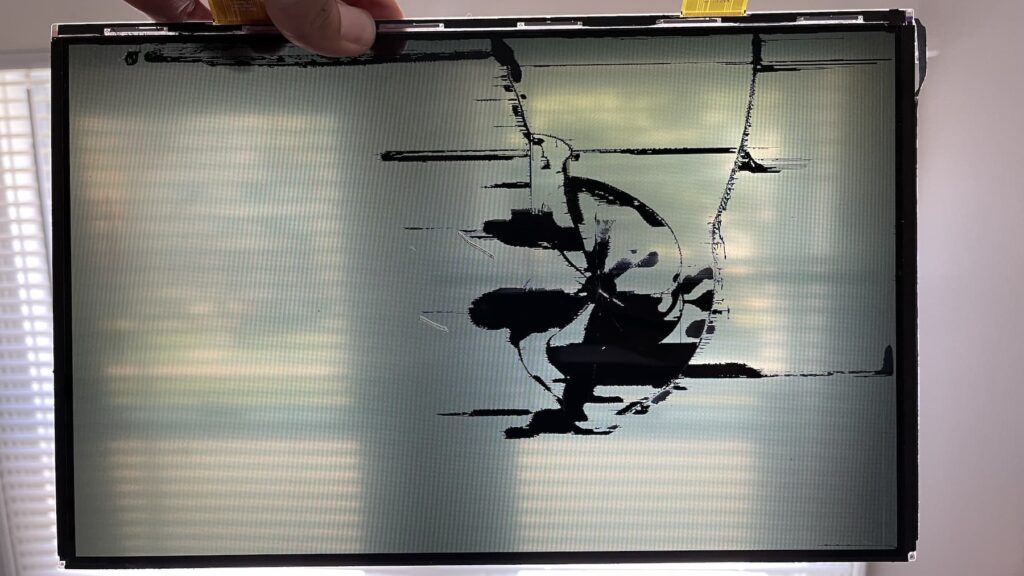 When a backlight sheet is damaged by a hit, it is basically wrinkled or marred at the impact point. The light from the backlight comes up from the bottom of the LCD panel and hits that wrinkle and reflects brighter at that point. this means that if the backlight sheet is damaged, there will be white spots on the screen, even after replacing the LCD panel.
If the white spots are noticeable, I let the customer know they are present and ask them if they want to continue with the LCD panel only replacement, or if they would rather have me replace the entire display assembly. I let them know the extra cost associated with the full display replacement and then they decide how they would like to move forward.
In this case, the customer decided to stay with the LCD replacement because they didn't think they would be bothered by the white spots. Most people do decide to continue with just the LCD replacement, but there are some who decide to spend the extra money to get the full display replaced. It all comes down to how much you think you would be bothered by white blemishes on the screen.
As you can see in the pictures below the white blemish is not super noticeable with a picture as the background, but becomes more noticeable on a plain light background.
If you have a Mac laptop and you need help with repairing the display, please request a quote below! I would be happy to provide you with a free quote and information on what is necessary to get your laptop repaired.