This MacBook Air came in from Texas with a vertical line right down the middle of the screen. What usually causes these vertical lines is an issue with the LCD panel and the wiring between the TCON board and the panel. In order to fix a line on the screen like this, you only have to replace the LCD panel component.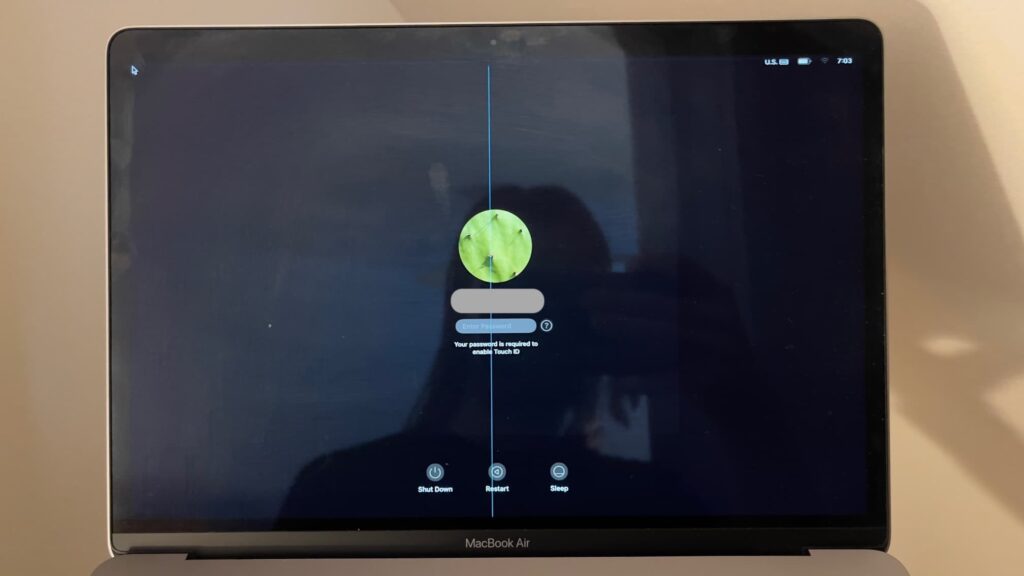 A lot of shops will tell you that it is necessary to replace the entire display assembly when an issue like this occurs. This is because it is very difficult to replace just the LCD panel. Replacing the whole display is much easier, and most shops only have the knowledge and expertise to replace the whole display assembly.
As you can see in the picture below, I was able to replace just the LCD panel and now the computer is perfect again. The entire repair process was completed within 24 hours of receiving the computer. The client in Texas was very pleased that the work was completed quickly and had the computer back 2 days later.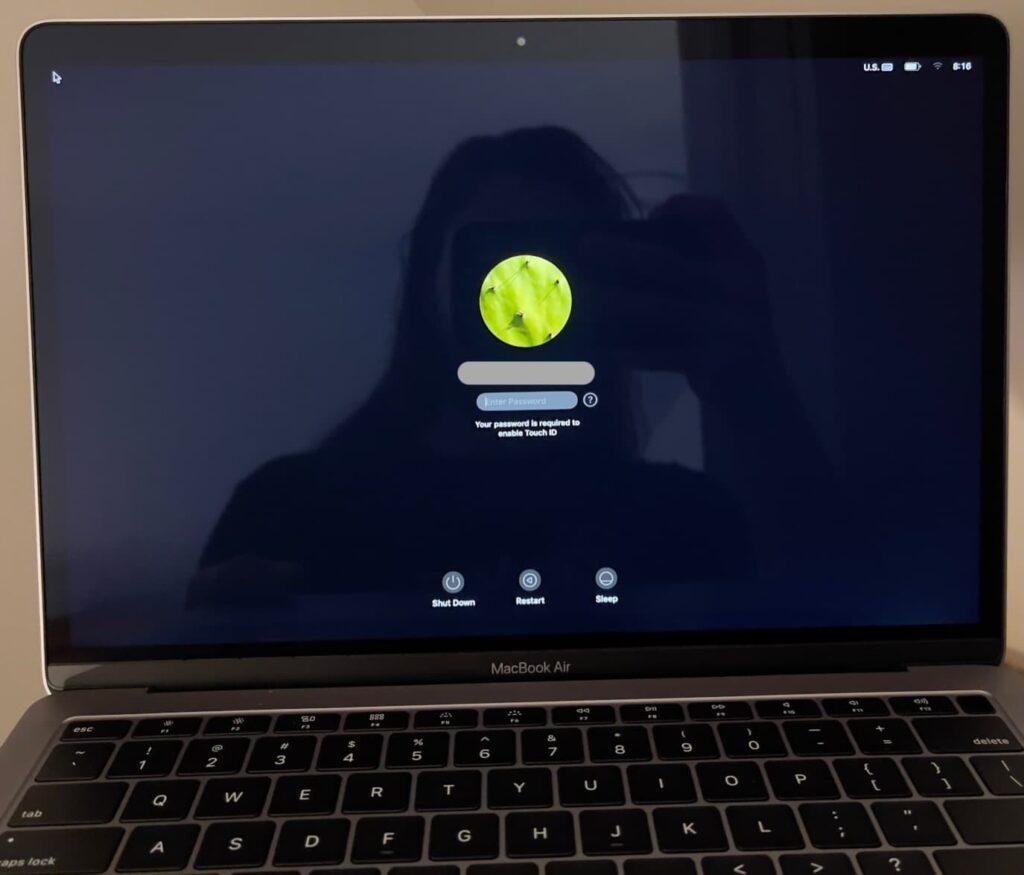 If you have a MacBook Air with lines or cracks or any other display issue, I can help! My component-level repairs on displays help save you $$. You can check out my MacBook Air services on my services page, or you can request a free quote below.