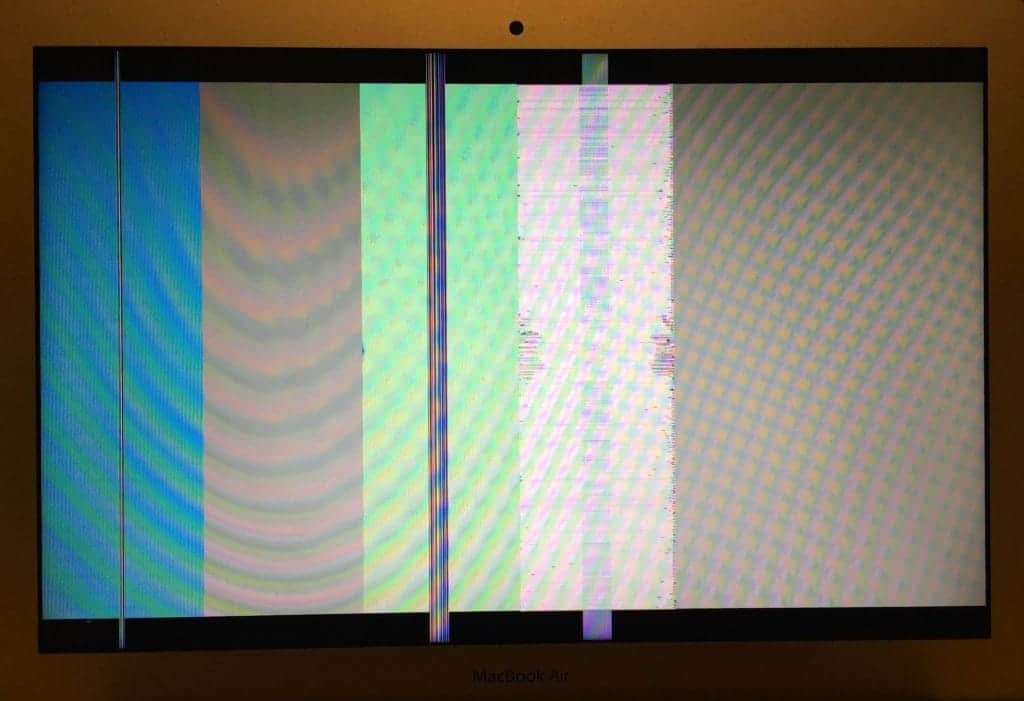 Vertical lines on a MacBook Air screen are caused by loose or damaged ribbon cables in the LCD panel. In order to repair this issue, I have to replace the LCD panel.
My service is completed within 24 hours of receiving your computer for repair. I offer my Mac Repair services Nationwide using my mail-in service. You can check out my MacBook Air repair pricing page to see pricing for the screen repair, or just fill out the form below to get a quote from me.
By specializing in MacBook Air display repair, I am able to offer a fast 24 hour turnaround and keep my prices low by replacing just the failed component in your Mac. If you have a broken screen on your Mac and are unsure what service you need, please fill out the form below and I will get back to you within a few hours.