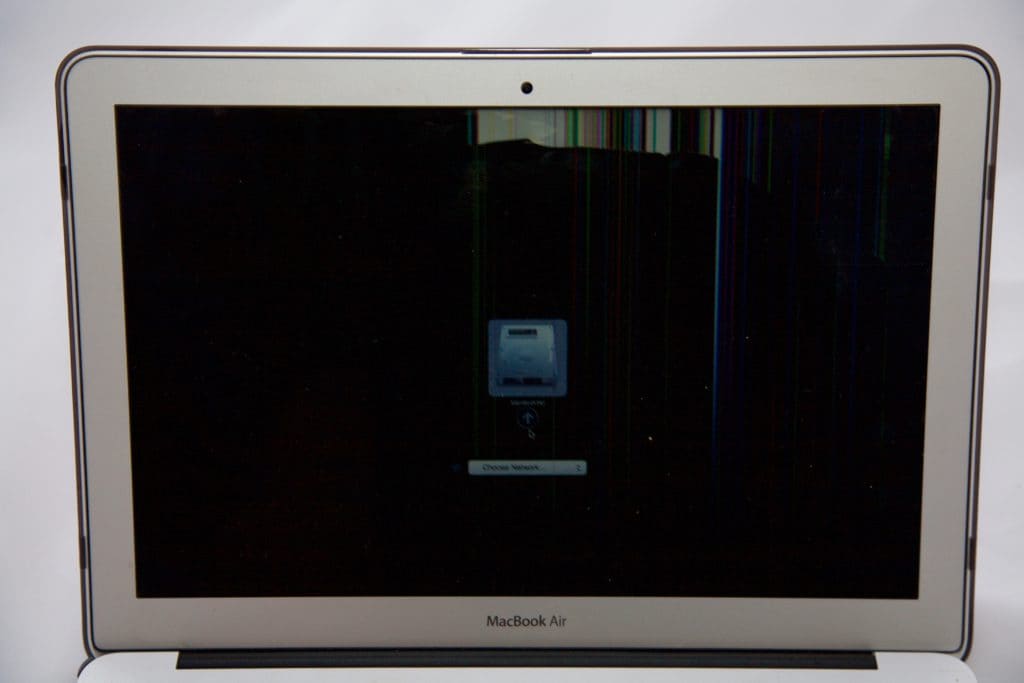 This 13 inch MacBook Air has a cracked LCD panel. The damage can be seen along the top of the screen where there are vertical multicolored lines covering part of the screen. The image on the screen appears underneath these lines. The best way to fix a broken MacBook Air screen like this is to replace the LCD panel with a new LCD.
Some shops special order and replace the entire display assembly on these MacBook Air's which costs about $475 on average. We save you time and money by keeping the LCD panels in stock and replacing just the broken part.
We were able to repair this MacBook Air screen in under 24 hours. Once the LCD was replaced the computer worked perfectly and the owner saved $150 on the repair.
Do you have a 13″ MacBook Air with a broken screen that looks like this one? Here is the service you need:
[products ids = "1078"]
Want to double check what service you need?
If you would like to have your computer repaired and are not sure the costs involved, please fill out this form. We will reply to you within a few hours.