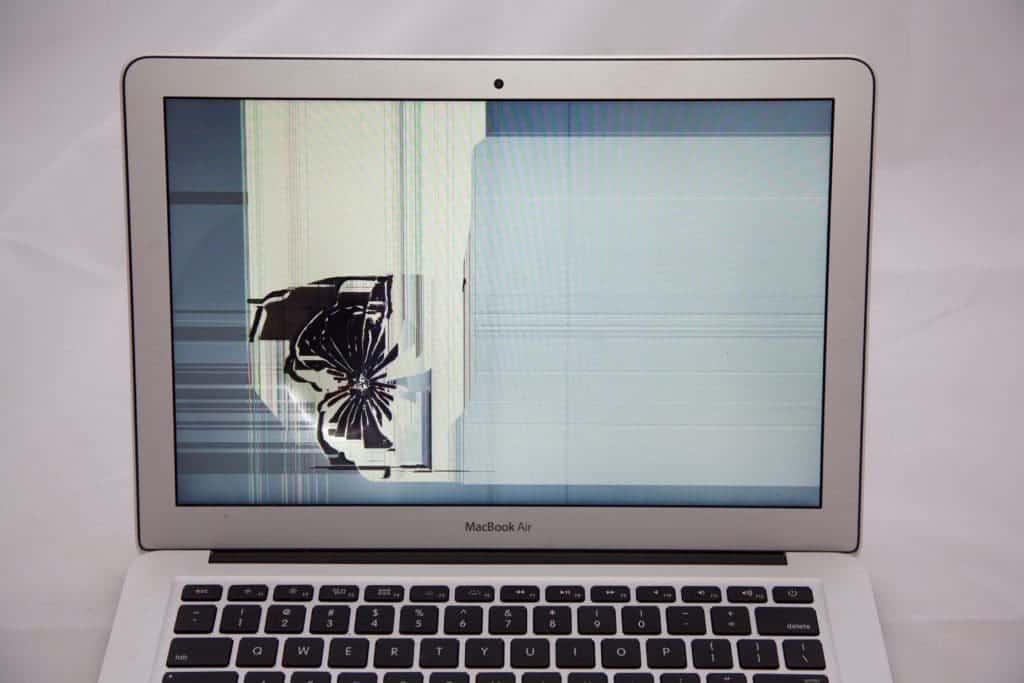 This MacBook Air was broken by closing the lid of the laptop on a pair of headphones. It's a common accidental cause of screen damage. The LCD panel is badly cracked, causing grey and white areas on the screen, colored vertical and horizontal lines running across the display, and a big black spot in the center of the impact area. We fixed this Mac by replacing the broken LCD panel with a brand new LCD.
Do you have a 13″ MacBook Air with a broken screen that looks like this one? Here is the service you need:
[products ids = "1078"]
Want to double check what service you need?
If you would like to have your computer repaired and are not sure the costs involved, please fill out this form. We will reply to you within a few hours.