Have you experienced MacBook Pro Retina Display Damage? We had a MacBook Pro with a retina display come into our shop with a damaged LCD. You could not see any of the screen except for a few lines near the center and the right side. Obviously this is a problem for the user. Good thing they sent it in to the techs at MacScreenRepair.com!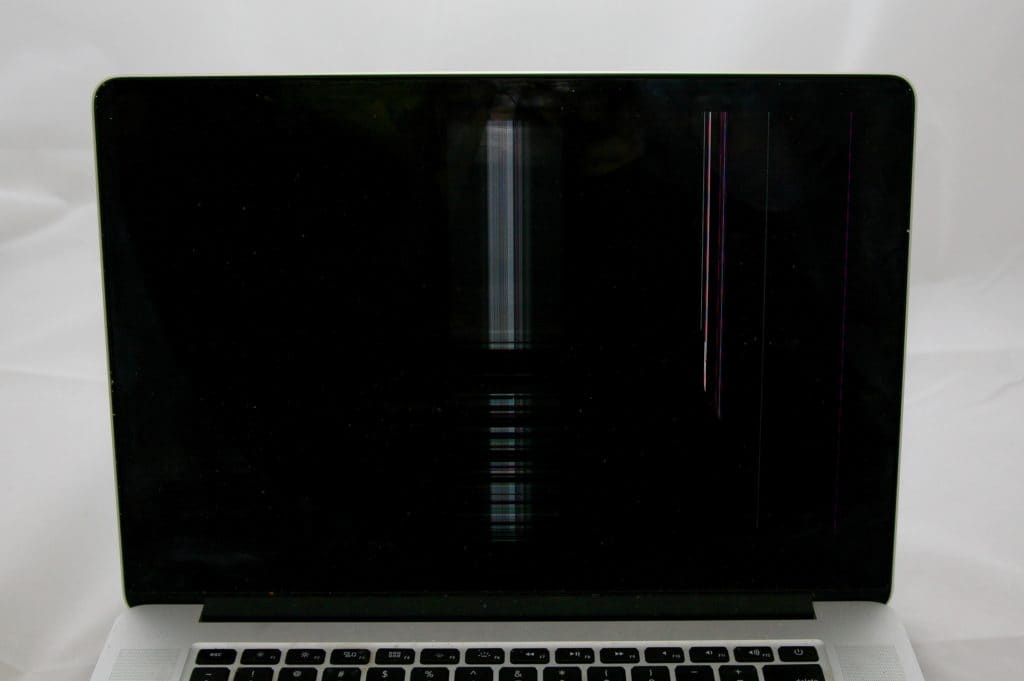 Retina MacBook Pro Display Replacement
This Retina MacBook Pro took a hit that damaged the LCD panel on the display. Currently, we are only offering display replacement on this model and once the display was swapped out the computer worked properly again. If your Retina has distortion on the screen, you probably need a display replacement.
The 15″ MacBook Pro Retina screen replacement service is linked below:
[products ids = "1298, 1436"]
Not sure what you need or looking for a quote?
You don't need MacBook Pro Retina Display Damage repair? Maybe you have a MacBook Air or a MacBook Pro with a non-retina screen? We can help you figure out what kind of computer you have and which Mac repair service you need! Just submit the form below and we will get back to you within a few hours.