This A2179 was closed on something which caused the crack in the middle of the screen. On a lot of these newer machines when the screen is cracked the entire display doesn't show any video. As you can see in the pictures below the screen seems blank except for the glow showing the crack. In this case, there are some colored lines visible as well, but often times the screen appears to be glowing black with no colors at all.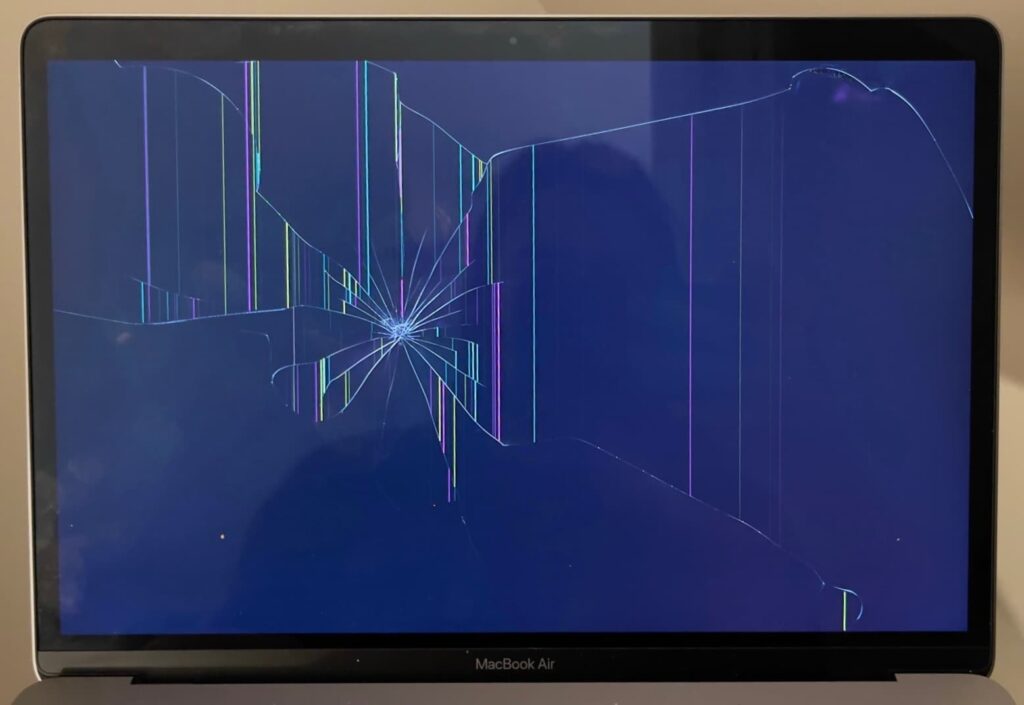 Having something on the keyboard area when closing the lid of your laptop is actually a common source of damage on these A2179 2020 MacBook Airs. I see at least one weak with the client reporting this as the source of damage. Most of the time it is wired headphones or AirPods that are left on the keyboard, but other common items are a pen or pencil, keys, and even phones.
The good news is that with this type of damage an LCD panel replacement is all that is needed. As long as the edges around the screen aren't dented, and as long as there aren't any bends to the display, I can replace just the LCD panel and save you a few hundred dollars off the regular display replacement price.
The LCD-only replacement is exactly what this customer decided to go with. I was able to replace the LCD panel on this computer within 24 hours of receiving and it looked like new after the repair.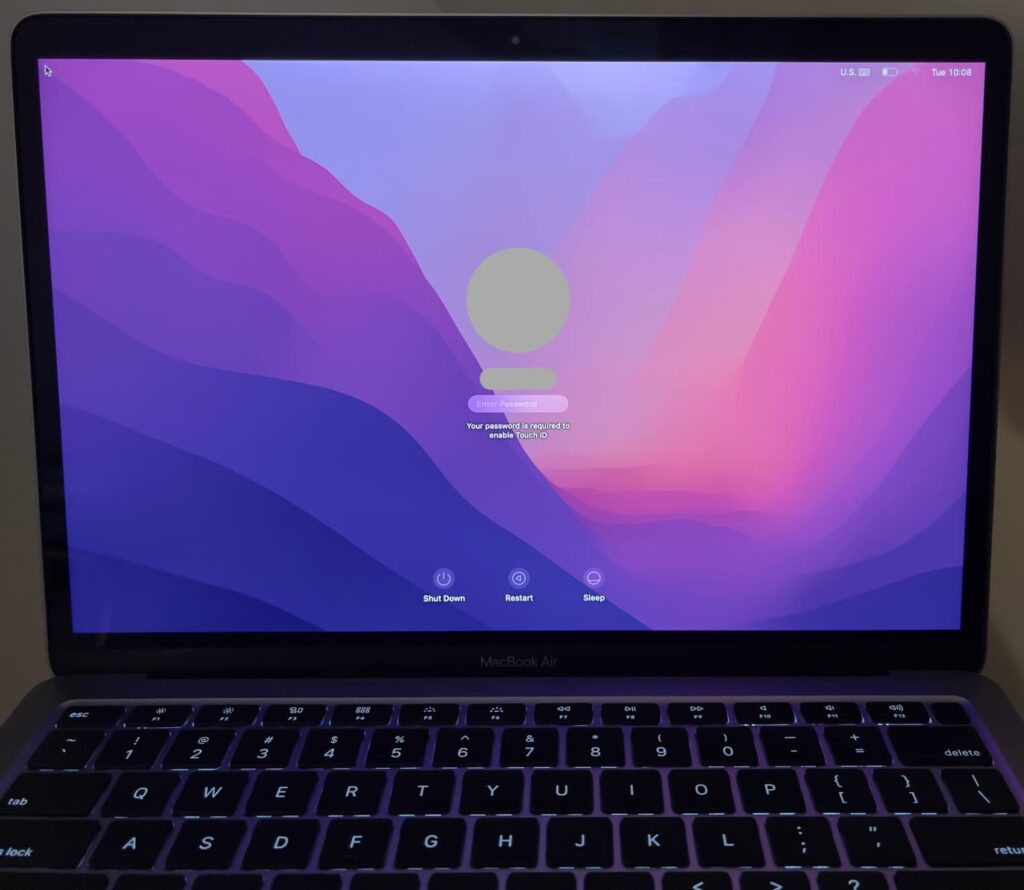 If you have a MacBook Air that you would like to get repaired, just fill out my quote form below, or visit my MacBook Air repair page to start the repair process.
Thanks!