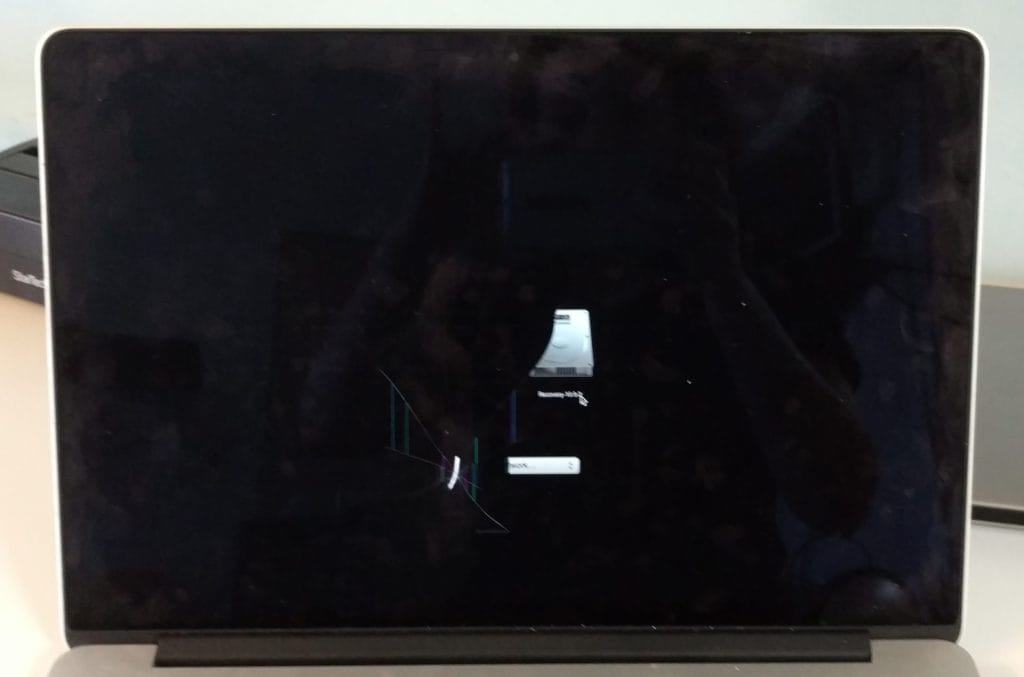 This MacBook Screen was hit pretty hard to the front of the screen. The LCD panel is cracked, causing the black portions of the display, visible cracks, and multicolored lines to appear on top of the image underneath. The glass covering the screen is also damaged with a deep gouge, you can see light coming through from the backlight behind it. Here's a closer look at the impact site: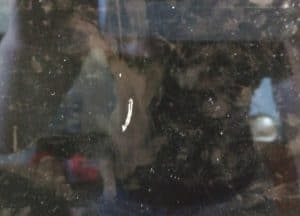 It looks like some sharp tool hit the front of the screen, maybe a screwdriver. Yikes! Even with the broken glass on the screen, you don't see a lot of cracked glass shards on these models, because the layers of the screen are all fused together. Our service will fix all of these issues on a MacBook Pro Retina display. When the new display is installed, there will be no sign of the accident, and the screen will look good as new.
Do you need your MacBook Pro display repaired? We offer both LCD and Glass replacements for MacBook Pros. Take a look at our pricing on our MacBook Pro Display Repair page.