This MacBook Air got mailed in with a screen that was completely black except for a few colored lines. I thought this is one of the cracked screens that looks like some art I have seen. The lines on the screen are actually the cracks. It is not uncommon for the newer MacBook Air screens to go black when they are cracked, with only the crack visible on the screen.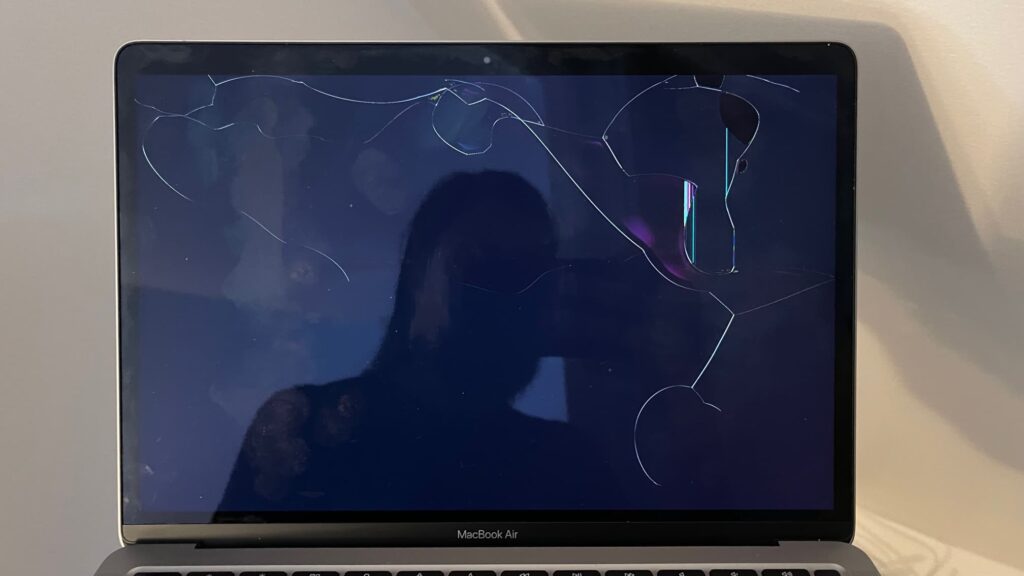 The client sent this MacBook Air in for a replacement LCD panel. That is all that is needed to fix this type of issue as long as the edges around the screen are not dented.
As you can see in the photos below, the repair made the computer fully usable again! Note this customer decided to use an external screen with the computer to erase it before shipping the computer in. It is perfectly fine if you want to do this, but it is not required. I do not need the password to log in to your computer to repair the screen, and I don't access the data on the computer during the screen repair.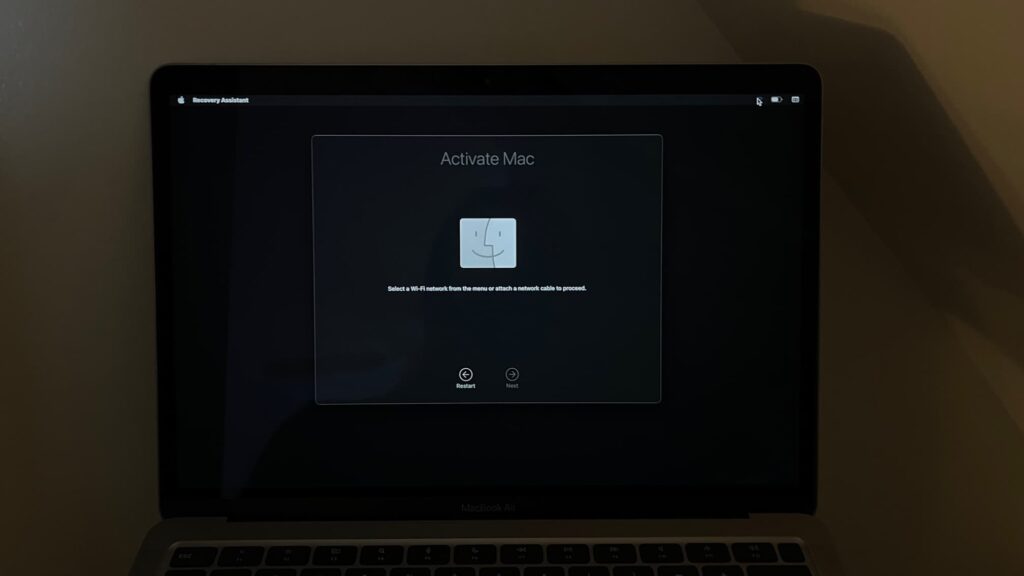 If you have a MacBook Air that needs to be repaired, please let me know if you need any help by filling out the quote linked below. I look forward to helping you with your MacBook Air screen repair.