This MacBook Air is suffering from a crack on the bottom right of the display. This cracked LCD panel is causing vertical bars to show up on the screen. As you can see in the picture the edges around the screen do not have any dents, and the display itself is not warped at all. This means I only need to replace the cracked LCD panel in order to have this computer working fully again.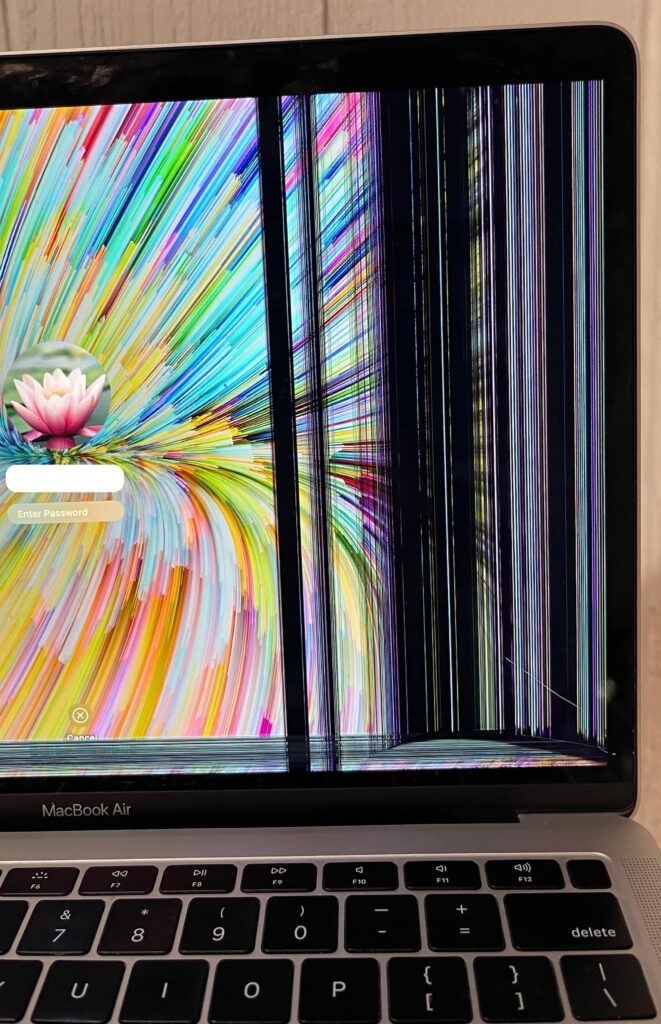 Most shops can't repair bottom right cracks without replacing the entire display assembly. By replacing just the LCD panel in cases like this, I can save you $100's on the repair.
This repair was completed within 24 hours of the computer being dropped off, and now it is as good as new!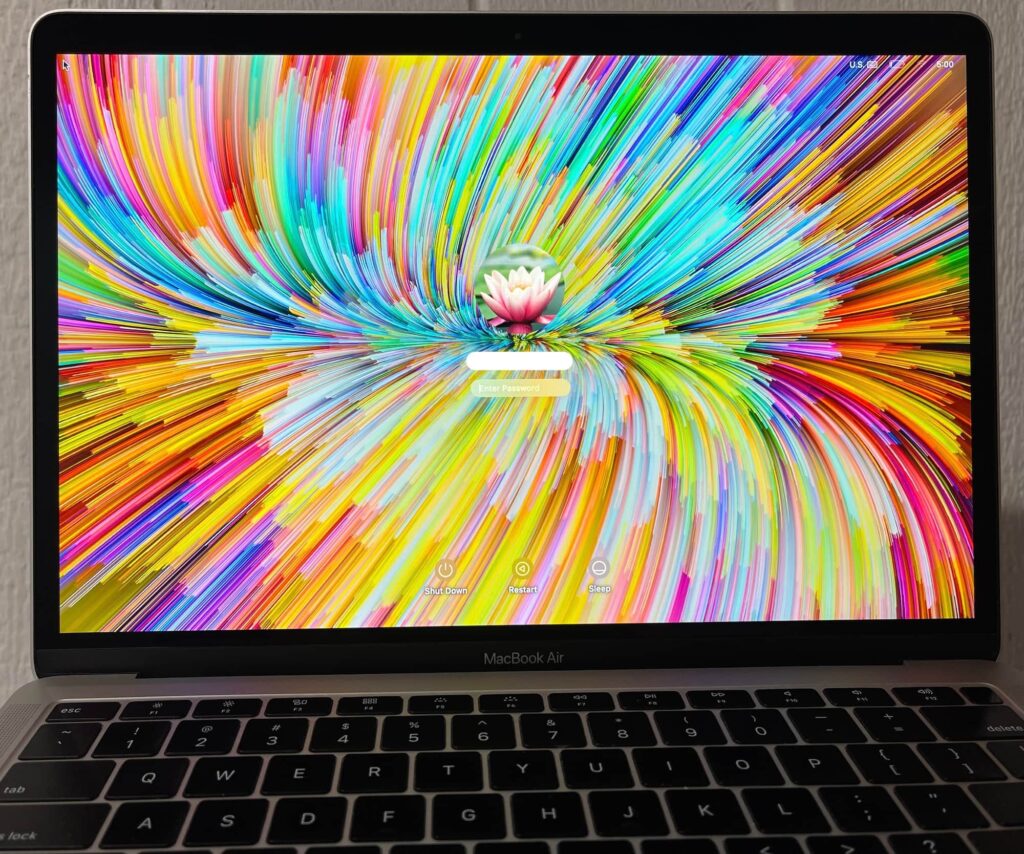 If you have a MacBook Air that you need the screen repaired on, just fill out my quote form below, or select your MacBook from the list to get started on the repair.
I offer my repair services nationwide.
2020 M1 MacBook Air Screen Replacement Options
Model A2337
60 Day Warranty
Mail-in Service Available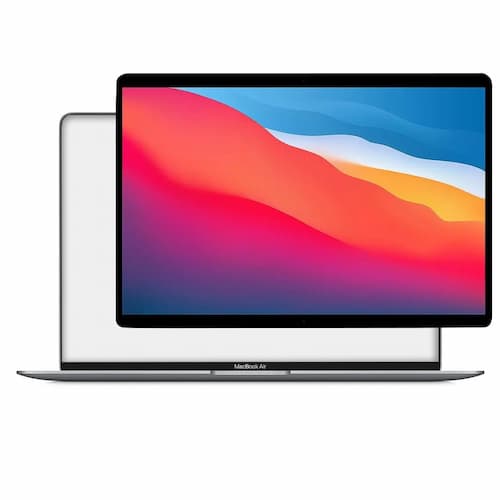 $299 LCD Panel Replacement
I replace just the cracked LCD.
As long as the edges around the screen aren't dented and there are no bends to the display, an LCD panel replacement is all that is needed for a cracked screen repair.
I use the same LCD panel Apple uses in their display assemblies: LP133WQ4_SJA1
24 Hour Turnaround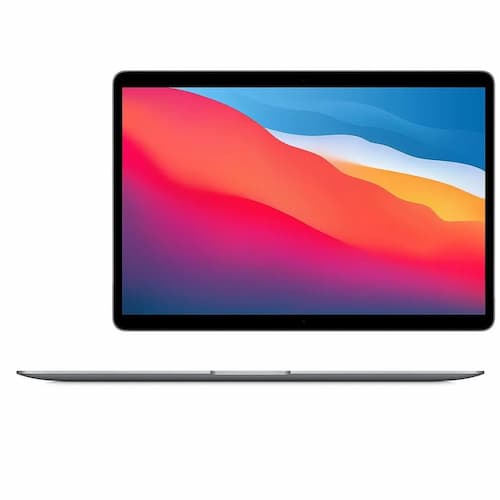 $429 Display Assembly Replacement
I replace the entire display assembly.
The entire display assembly is replaced, this is necessary if there are dents around the edges of the screen, or if the display is bent.
I use a display assembly that is sourced through Apple's self-service program.
3-5 Day Turnaround
---