Every so often I get MacBook Pros in that have been chewed on by cats. I am not sure why they chew on the screens, but it does seem to be something cats do in particular. I have of course had a few screens that were chewed on by dogs, and a few that were pecked by parots, but way more that were chewed on by cats. I wonder if it is just chewing on something they know is important to their owner, or if maybe the texture of the glass and metal and rubber is intriguing for some reason. Or perhaps there is a scent of some kind that makes them want to chew up the screen?
Whatever the reason, it is pretty common for me to get MacBook Pros and MacBook Airs that haven't been chewed on the top left and right corners. When the cat bites through what looks like glass along the top edges, it usually causes the screen to go completely black. As you can see in the pictures of this particular MacBook Pro, the screen is completely black except for the cracked area in the very top right.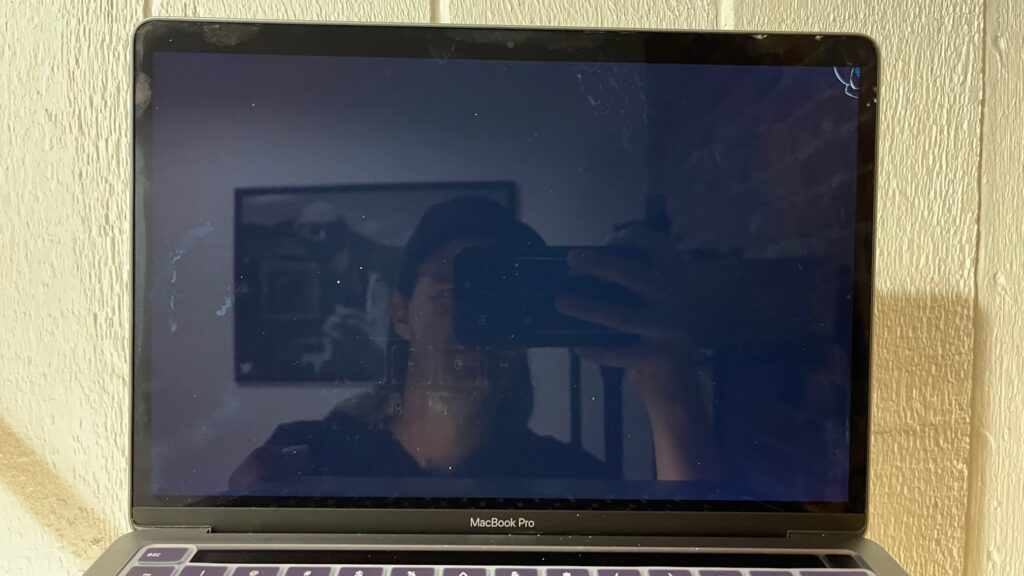 This 2020 A2289 model MacBook Pro has an LCD panel that I can replace separately from the entire display assembly. Because the edges of the display were not bent or damaged, I am able to remove the old cracked LCD and install a new perfect LCD in its place.
This was the first computer I filmed with my new overhead camera setup. I am going to try to film more of the repairs I do to help educate people that this type of repair is possible. Many shops (including the Apple store), say it is not possible to replace just the LCD panel on these MacBook Pros. You can watch the video below if you would like.
As you can see in this post-repair picture, the computer is working perfectly now that the LCD panel has been replaced. Even though the screen was completely black and didn't seem to be working at all, just the LCD panel was the issue. After the replacement LCD was installed, the computer was fully functional and ready to use again.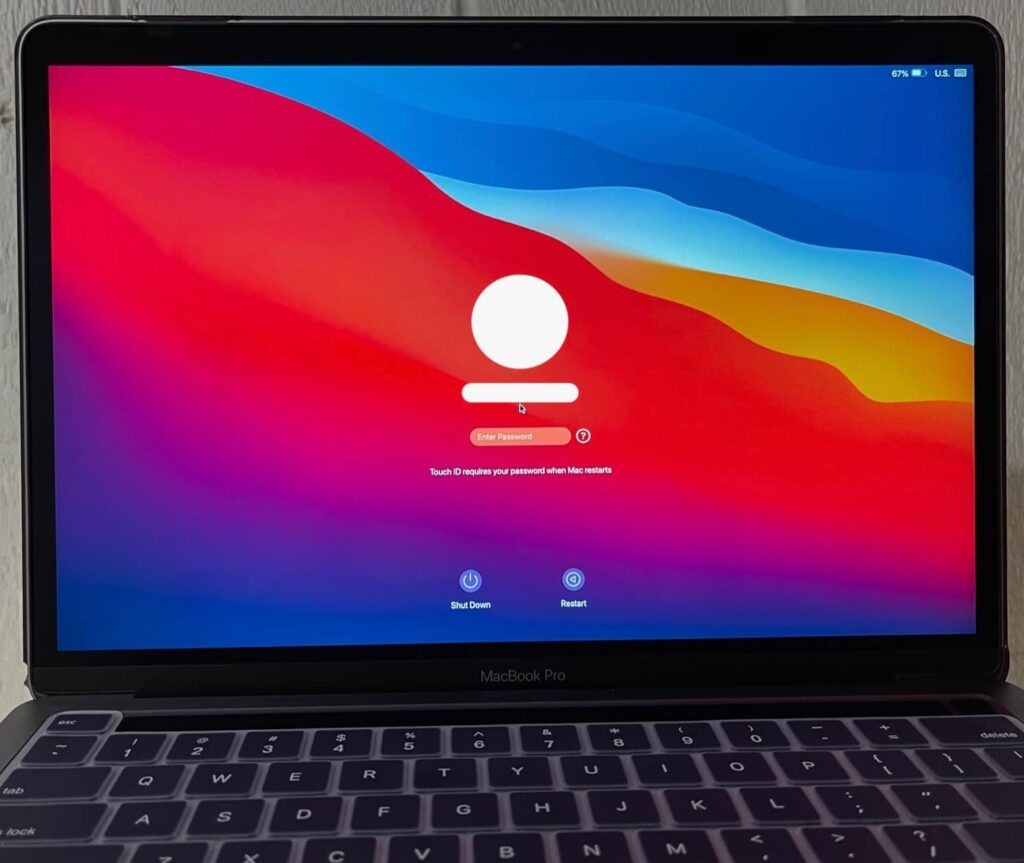 If your cat decided to chew your Mac, I can help! You can click to submit a quote request at the very bottom of this page, or you can select your MacBook Pro model from the list below to start the repair process. I offer all my repairs nationwide.
Thanks for reading! -Nathan