The crack on this 2015 MacBook Air screen is write where the horizontal and vertical lines intersect. In this case the cracked caused a problem with the video signal making it to the screen from the logic board, so the whole display has that almost cloudy image on it. 
It is always amazing how a seemingly small crack can produce display wide issues, while a massive crack clear from top to bottom or corner to corner can sometimes present in a way that the display is still mostly usable.
After the client sent a picture of their display with the crack I knew replacing the LCD panel would fix the display issues. Once the LCD panel was replaced the computer worked properly and the customer was pleased to get some more use out of this 2015 Laptop.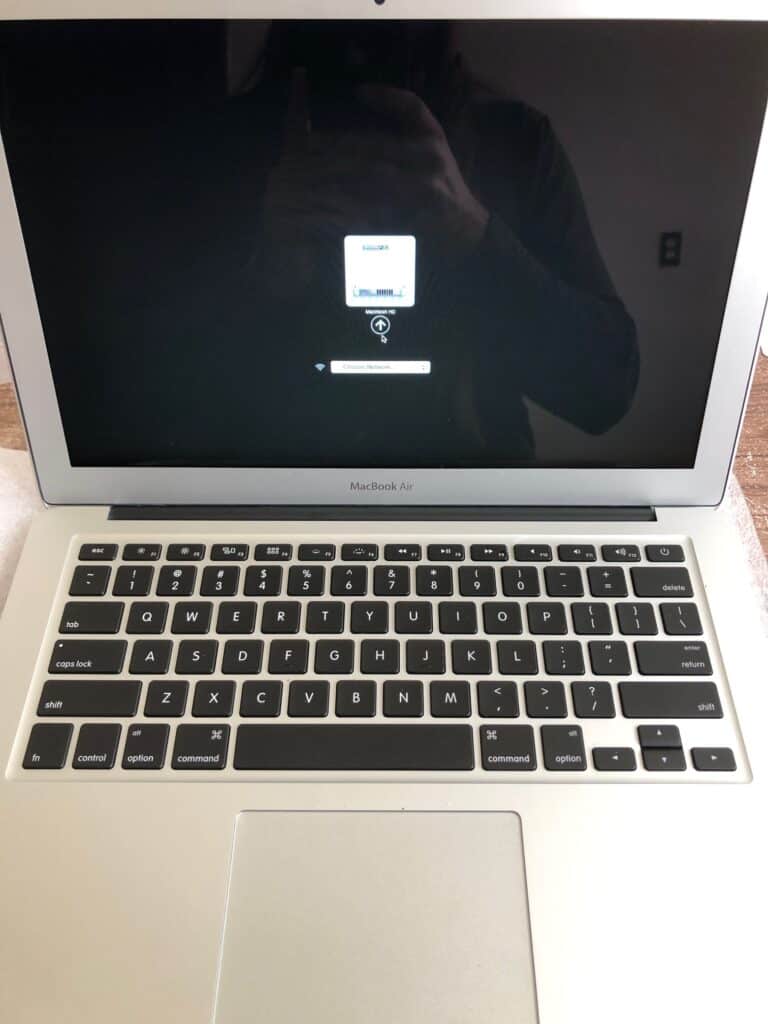 If you have a Mac that needs a screen repair, feel free to get a quote from me by filling out my free screen repair quote form. I will get back to you with a quote for your Mac Screen Repair.