This A2337 MacBook Air is a perfect example of a crack that just showed up out of nowhere with no major trauma at all. You can see if you look closely that the damage is caused by a small hairline crack at the bottom of the display. This type of small hairline crack is really common in the A2337 MacBook Air in particular. While the hairline crack issue happens to all computers, some are particularly susceptible to these small cracks. The 2017 A1466 was another model where I saw a lot of these types of cracks, normally on the left side of the screen behind the bezel.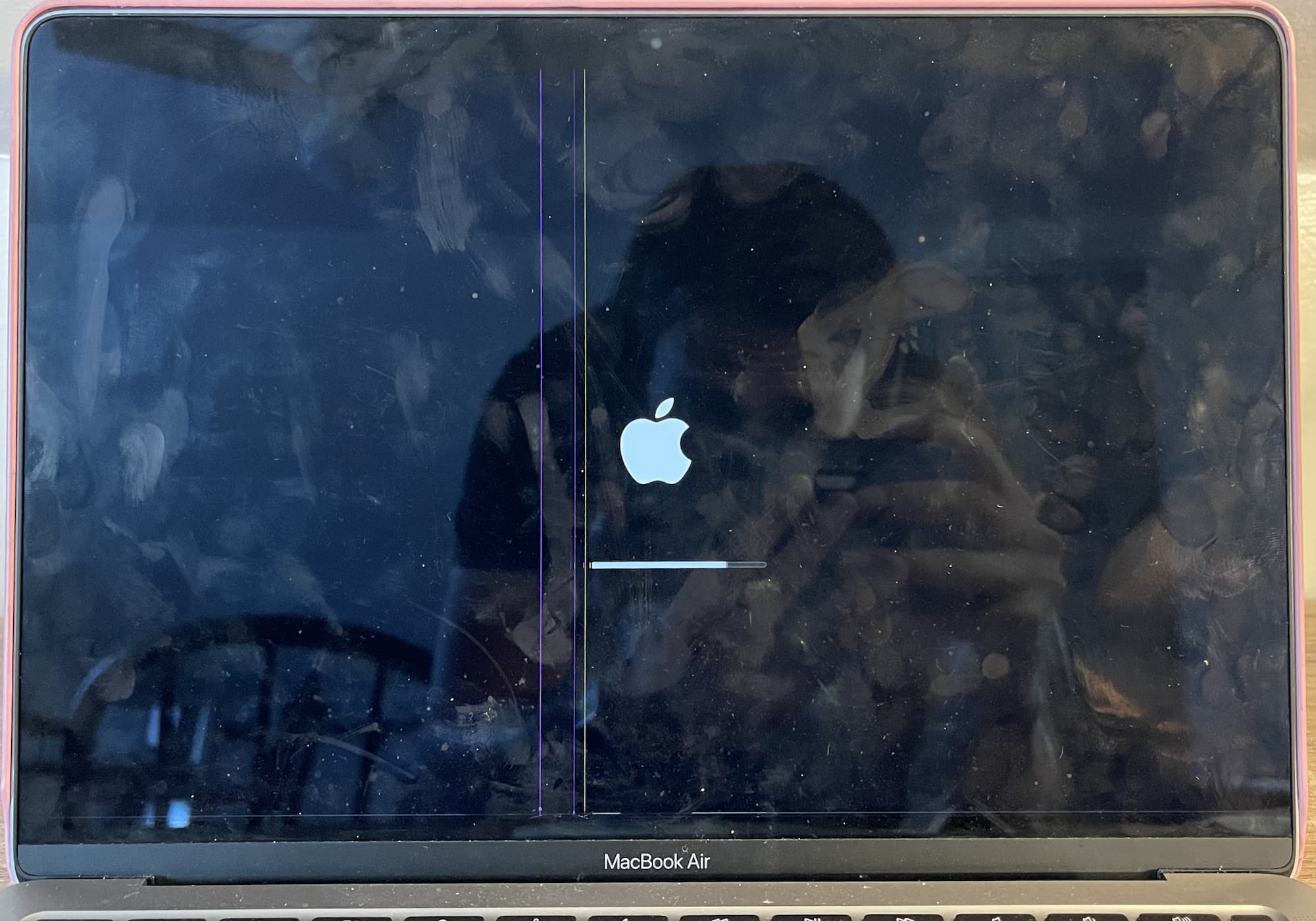 When you have a crack like this, it is the LCD panel that is cracked. The newer MacBook Airs like the A2337 M1 version has the coating covering the LCD and the LCD panel as one piece. This panel is what becomes damaged about 99% of the time when there is damage to the screen. by replacing the cracked or broken LCD panel, you then have a fully working display on your A2337 MacBook Air.
There are a few types of damage where you would need to replace more than just the LCD panel. These include cracks that are caused by a corner getting dented, damage that is caused by a dent in the back of the display housing (where the Apple logo is), and damage that causes the entire display assembly to be warped or bent.
In most cases, the damage is just to the LCD panel, so I can replace just that panel at big savings to you.
Repaired A2337 As Good As New
As you can see in the picture below, this 2020 MacBook Air looks perfect after its LCD replacement. The computer is now fully functional and ready for the school year ahead!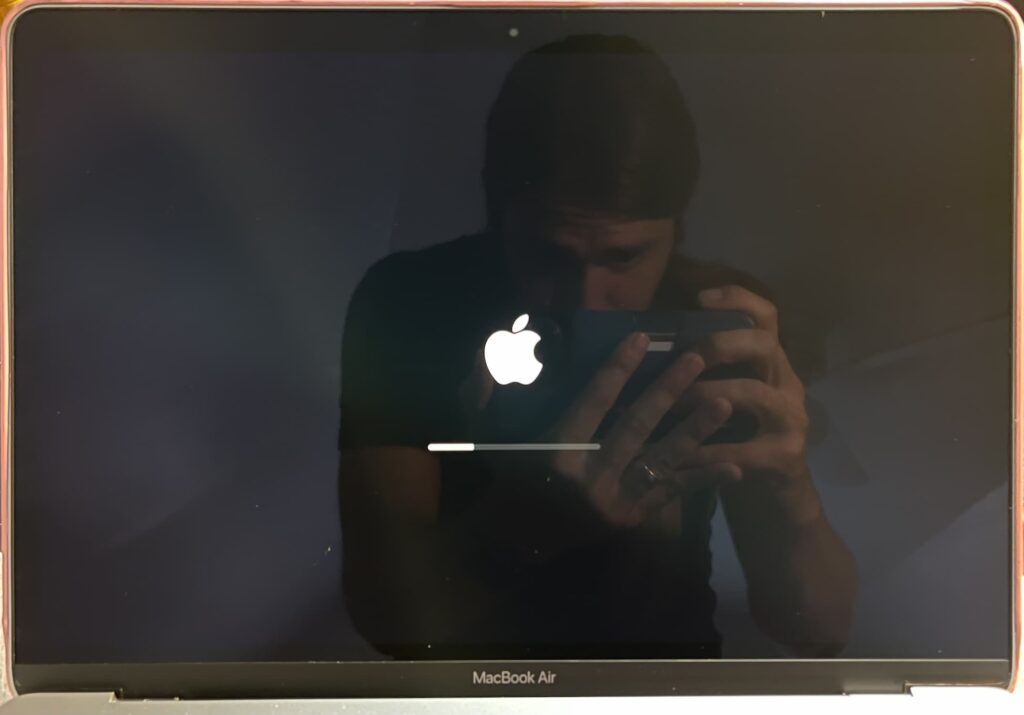 A2337 LCD Replacement vs Display Replacement
Most repair shops (as well as the Apple store), only offer full assembly replacement for this A2337 MacBook Air model. This means no matter what the issue is with your display, they will replace the entire display assembly. While this makes it a lot easier for the techs offering the repair, it is more expensive than it needs to be, and also creates more waste.
It took me years to develop the skill needed to replace just the LCD panel on these displays. I started in 2012 when the second generation MacBook Air started to come into my shop more and more with cracked LCD panels. I only offered the entire display assembly, but I knew that Rossmann Supply in NY had the LCD panels in stock. I called to ask Louis about the panels and he said they were horrible to sell because so many people would buy them, then break them during the installation, and try to return them. He was selling the panels at a loss just to get rid of them. He did offer the LCD-only replacement service back then (I'm not sure if he does any longer) and that inspired me to get to a point where I could repair these newer models.
I kept all the display assemblies that I replaced for a while, then started practicing opening the displays up to see if I could get a process down to be able to swap just the LCD panel itself. I remember the first couple of successes I didn't know the mounting bracket needed to be transferred from the old display, and I would have light streaks coming up from the bottom. After much frustration and about 5 tries, I finally got my first perfect swap completed. It took me about 3 hours for the first successful repair and left me exhausted. But I knew that now that I had the process figured out, I could slowly work to speed it up and become more efficient.
Over time I found tools that made some of the more difficult parts easier, got the hot air temperature dialed in, and started offering the service professionally. Once I completed about 20 of the repairs, I timed myself and found I was completing them in about an hour and 15 minutes. I could do two in a row without having to take a break, and I was very pleased to be able to offer a common repair at big savings.
Fast forward 5 years and I was completing the MacBook Air LCD repairs in less than an hour and could do 4 in a row without being too fatigued.
Fast forward another couple of years and Apple changed the entire display assembly design with the 2018 A1932 model. This has stayed about the same through the A2337 2020 model, so after a few practice runs on broken displays, I was able to offer the repair for these newer models. Now that I have completed my fair share of these newer MacBook Airs, I have a process that works well for me and provides you with a like-new display for way less than most shops charge for the service.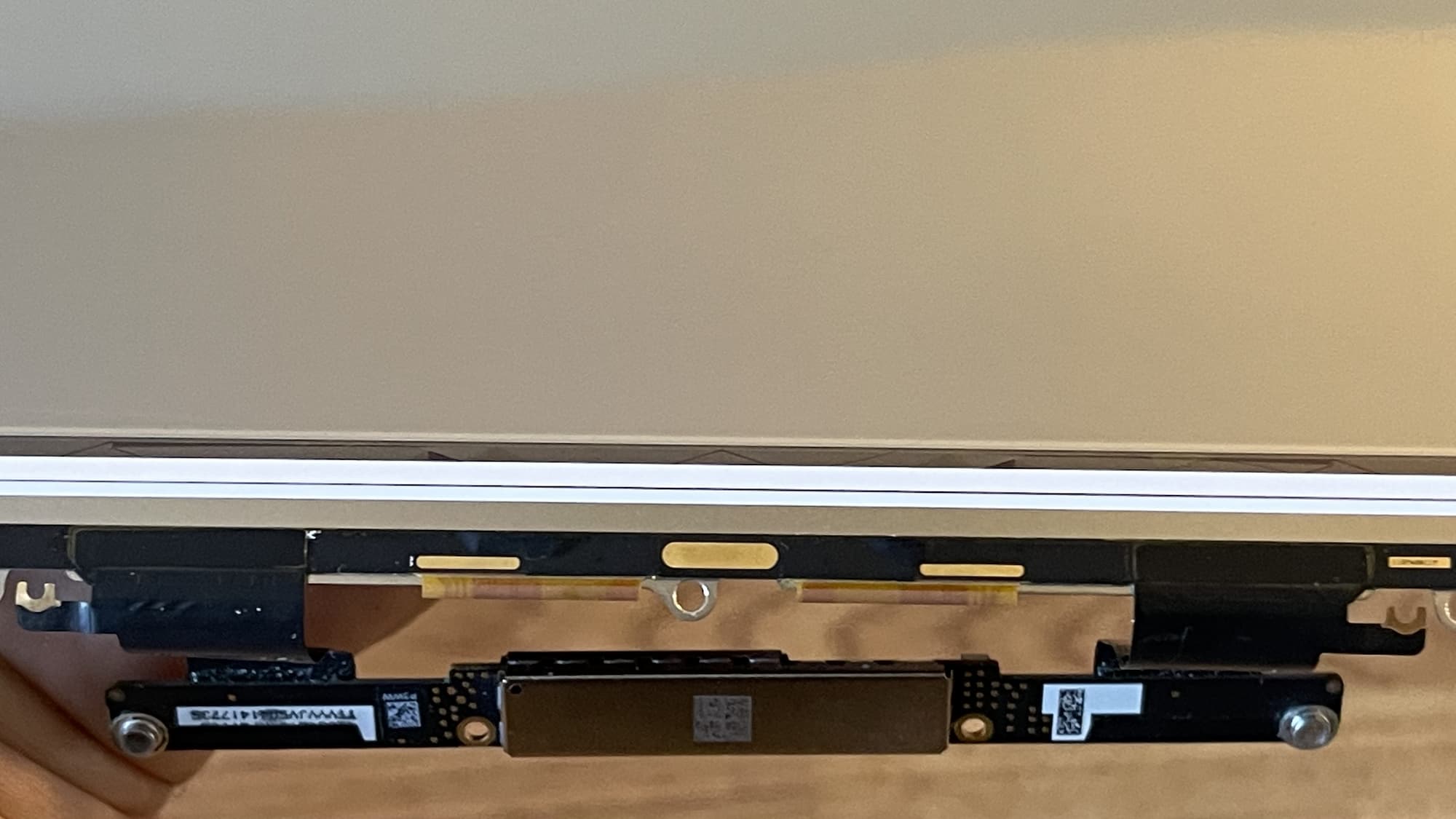 Nationwide MacBook Air Screen Repair
I offer my MacBook Air screen repair services (including the A2337 MacBook Air screen replacement service) Nationwide. This means no matter where you live in the USA, I can complete the repair through my mail-in service. You can read all about my mail-in service, or request a quote for the repair you need below.
Ready To Get Your MacBook Air Screen Repaired?
If you are ready to get your A2337 MacBook Air (or any model MacBook Air) screen repair complete, just click on the button below to start the repair. And please contact me with any questions you have! This is a one mac show, so you will be talking to me when you reach out. I look forward to helping you get your MacBook Air usable again.
-Nathan
2020 M1 MacBook Air Screen Replacement Options
Model A2337
60 Day Warranty
Mail-in Service Available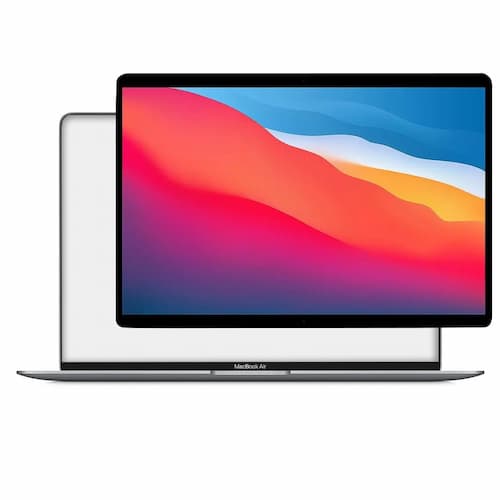 $299 LCD Panel Replacement
I replace just the cracked LCD.
As long as the edges around the screen aren't dented and there are no bends to the display, an LCD panel replacement is all that is needed for a cracked screen repair.
I use the same LCD panel Apple uses in their display assemblies: LP133WQ4_SJA1
24 Hour Turnaround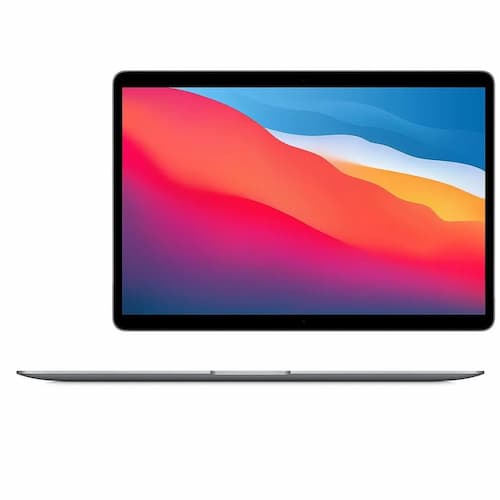 $429 Display Assembly Replacement
I replace the entire display assembly.
The entire display assembly is replaced, this is necessary if there are dents around the edges of the screen, or if the display is bent.
I use a display assembly that is sourced through Apple's self-service program.
3-5 Day Turnaround
---