This little 11inch MacBook Air took quite a fall down some stairs. The owner brought it in to us with dings on every corner and a broken screen. Considering how far it fell, the damage doesn't look too bad.
The screen shows classic signs of a cracked LCD panel, multicolored horizontal and vertical lines across a faded display.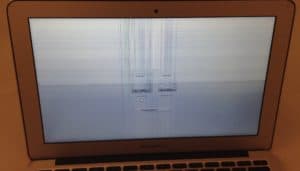 After repairing the LCD, it turns out the rest of the computer is okay, with only cosmetic damage to the corners remaining.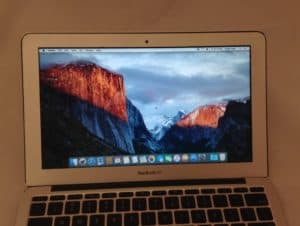 We sent the laptop home with a beautiful new display and some battle scars from its fall.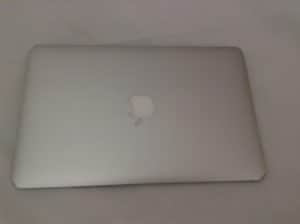 We specialize in MacBook Air display repair. We offer a fast 24 hour turnaround and keep our prices low by replacing just the failed component in your Mac. If you have a broken screen on your Mac and are unsure what service you need, please fill out the form below and we will get back to you within a few hours.