Usually, there is only one area where the crack originated, but recently a client from New York sent their MacBook Air in with two cracks on the screen. A lot of these 2020 MacBook Air screens will go blank when they get cracked. So if your MacBook Air got screen damage and then the screen seems to just stop working, that is almost always the crack causing that behavior.
As you can see in the pictures below, the screen on this Air was not usable at all. The client mailed it in for an affordable LCD-only replacement, and that is exactly what it got.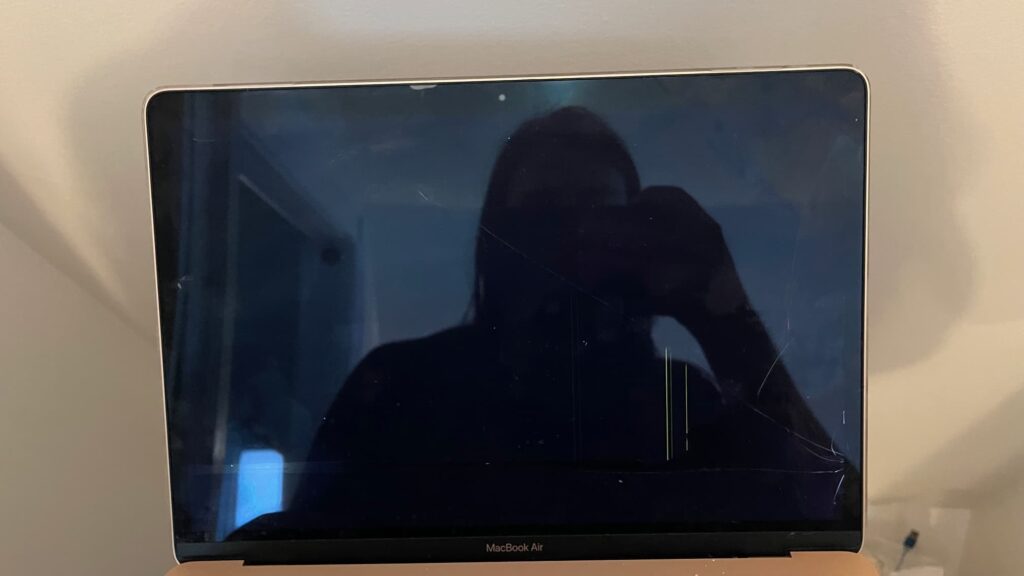 After the LCD panel replacement, the screen looks as good as new! The LCD-only repair for this A2337 takes 24 hours to complete, so it is a quick turnaround as well.
If you have a MacBook Air that needs an LCD replacement, you can fill out my free quote form below and I will get back to you fast!