Yet another discolored stripe on the screen that is causing a bar that you can't see through. I have covered this common 2017 MacBook Air with distorted bars issue at length, but I still like to show the pictures so you can see the different ways this issue presents itself.
What causes this MacBook Air with distorted bars issue?
The A1466 MacBook Air is very prone to having issues like the picture below. Basically, some or all of the screen is distorted, while the top or bottom part is still visible. The amount of the screen that is distorted changes quite a bit depending on the computer, but usually it is about 3/4 of the bottom of the screen that is not visible and 1/4 of the screen at the top that is still usable.
Keep in mind if your computer is exhibiting this symptom I can repair it by replacing the LCD panel that is causing the issue. If you need to use your computer before getting it repaired (like to get files off of it or finish work for a deadline), just connect your MacBook Air up to a TV or similar and get that work done!
Repairing The MacBook Air Screen
In this case, there are two distorted bars directly next to each other on the left side of the screen. This issue is caused by a hairline crack under the bezel on the left-hand side of the display. By replacing the LCD panel the computer will be back to fully functional again!
If you have this issue or any issue with the display on your MacBook Air, please consider having me complete the repair. I replace just the damaged LCD panel part to help save you money on repairing the screen of your Mac.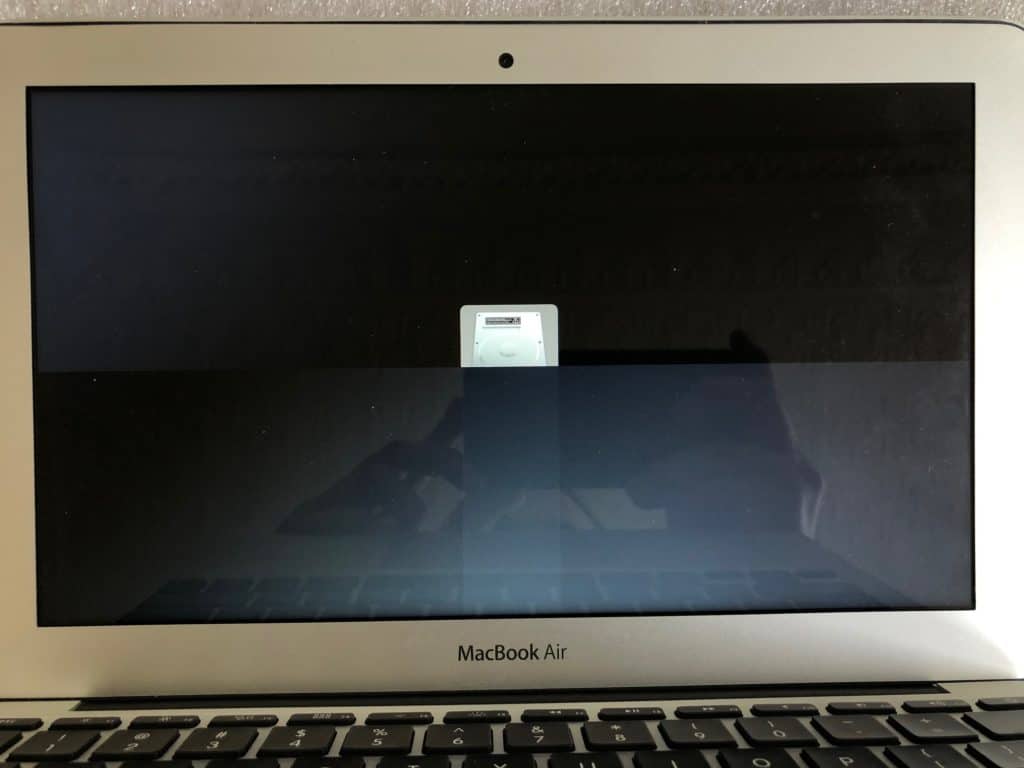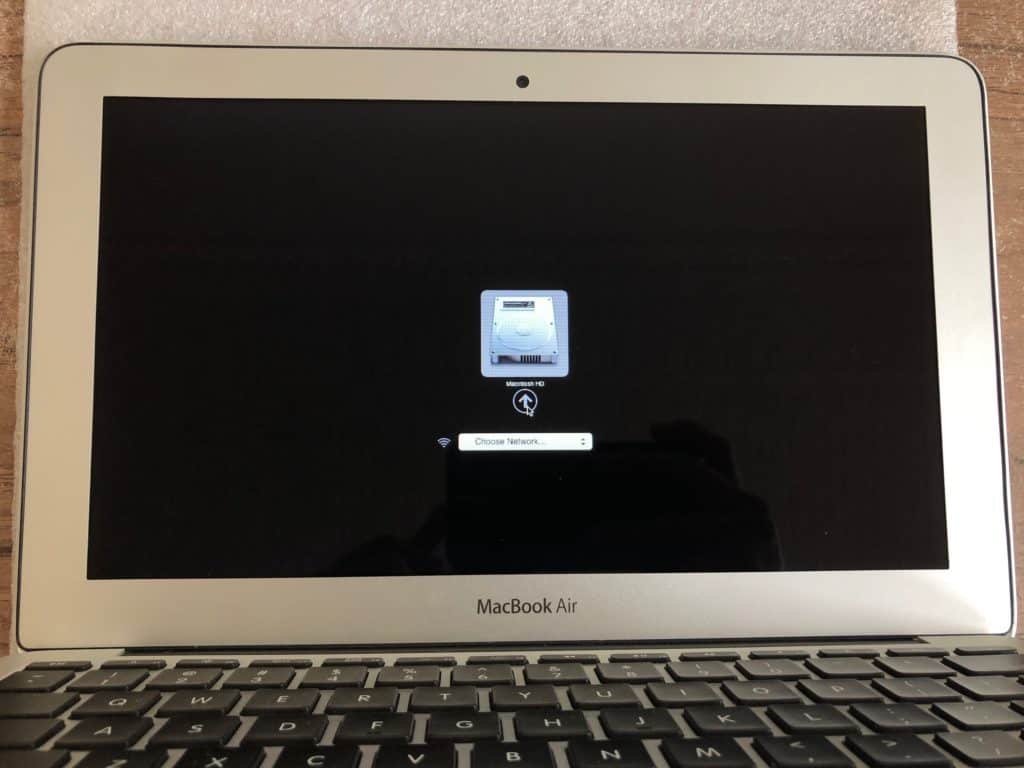 Get your MacBook Air screen repaired
My affordable MacBook Air screen repair service is available nationwide via my mail-in service. I get repairs done quickly, usually within 24 hours of receiving your computer. Let me know if you have any questions. I look forward to helping you get your MacBook Air back up and running!
Thanks!