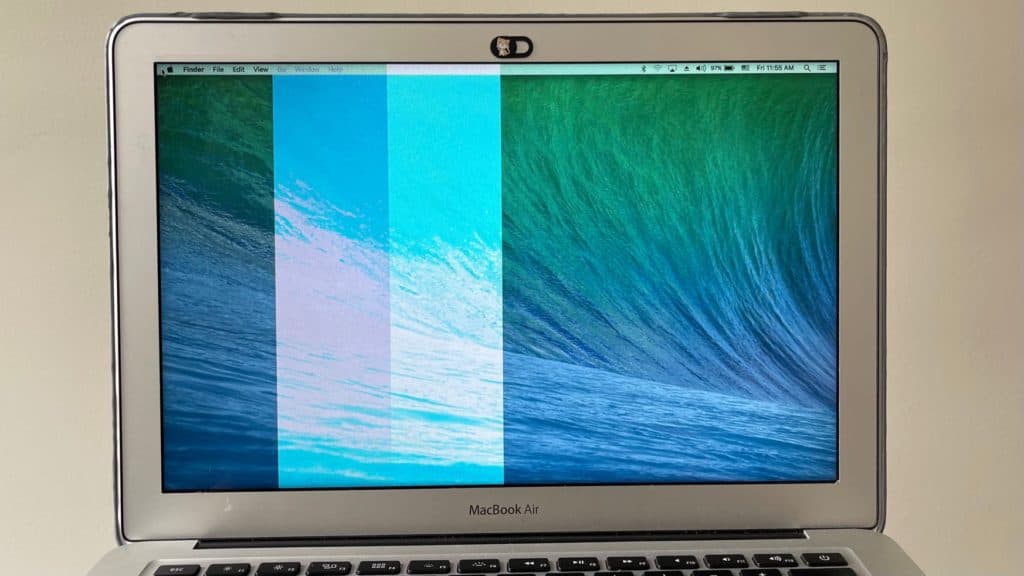 This MacBook screen was reported to have cracked for no reason. The customer reported using the computer without issue, leaving it alone without any interaction, then coming back finding it like it is shown above.
Sometimes people will say the computer screen broke for no reason, while there is clearly a dent and signs of the impact that caused the fracture… but in most of the cases there are no signs of physical trauma at all and the screen seems to have just failed.
MacBook Air Screen Fails For No Reason
The most common model that is reported to have a screen that cracked for no reason is the MacBook Air. The MacBook Air was one of the first models that Apple used the LCD panel built into the back housing design that is common in all of its laptops today. The display housing on this model is so thin with a thin bezel that there is some flex on the display when you are opening and closing it from a corner.
The flexing of the LCD panel due to a week enclosure causes one of two types of damage in my experience.
The type of damage shown above which is a vertical bar with no hairline cracks visible on the LCD panel at all. This type of damage is caused by the ribbon cables that are part of the LCD pulling off. This issue can also be caused with liquid damage and drop damage, but seems to be common with aging displays (especially on the 11″ MacBook Air).
The second type of damage I cover extensively in the blog posting 2017 MacBook Air Common LCD Failure. This type of failure is caused by a hairline crack on the left side of the display. It happens most commonly on the 2017 model MacBook Air, but I have seen it across every year of the A1466 model.
Replacing The LCD Panel Fixes The Issue
As you can see in the picture below, replacing the LCD panel completely repairs the screen. I have not seen a return of this type of issue on the 13″ MacBook Air after replacing the LCD, so I believe the issue is either age related on the LCD (5+ years old LCD panels), or it was an issue with the batch of LCD's they used and the newer batches don't have the issue.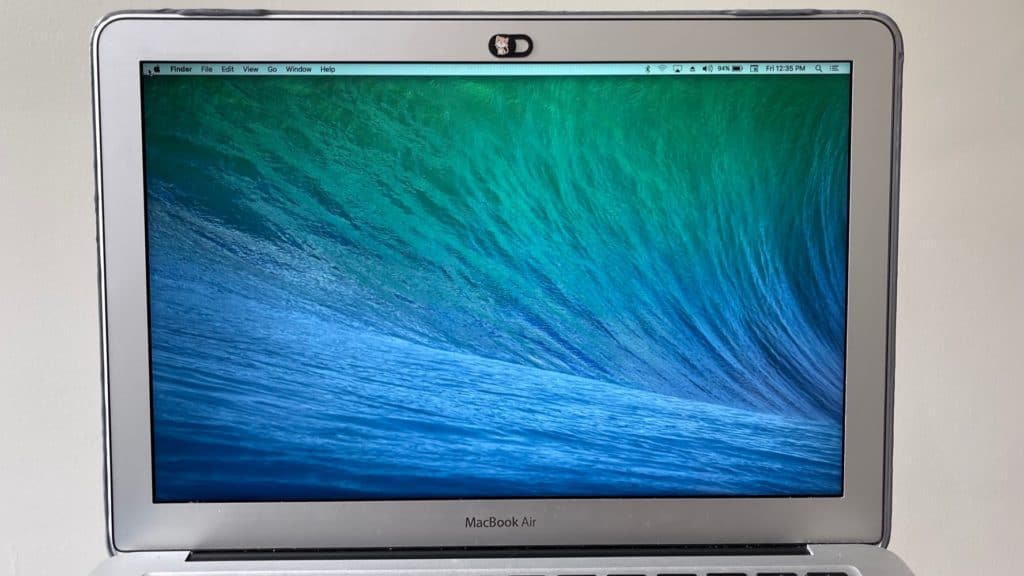 If you need help fixing your MacBook Air screen, please check out my screen repair services page. I look forward to helping you with your computer!