This MacBook pro took a hit from the back towards the bottom left of the machine, below where the Apple logo is. The impact resulted in a damaged LCD screen, but the glass on the outside of the computer was perfectly fine. We replaced the damaged LCD panel while leaving the original glass in place. The computer is working great again!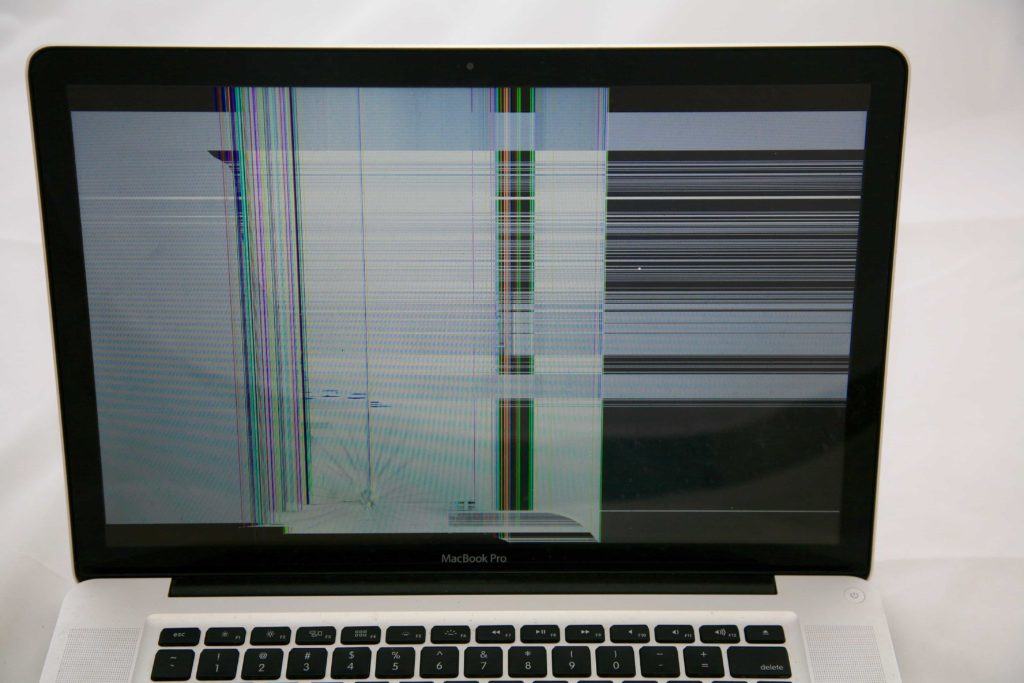 LCD only replacement, Glass still OK
This is another example of a computer that just requires an LCD replacement rather than an entire display replacement. When a non-retina MacBook Pro has a damaged LCD, but the glass that covers the LCD is not cracked, we are able to remove the glass and replace the broken LCD panel and re-use the same glass when putting the computer back together. No need to fix what isn't broken. This component level repair will save you money.
At MacScreenRepair.com, providing you with excellent service is our highest priority. You can trust us to do the right thing and restore your MacBook to it's original glory.
If you have a 15″ MacBook Pro with model number A1286, these are the services we offer for your Mac:
[products ids = "1087, 1092, 1095"]
Not sure what you need or looking for a quote?
Not sure if your issue is a damaged LCD screen? We can help you figure out what kind of computer you have and which Mac repair service you need! Just submit the form below and we will get back to you within a few hours.