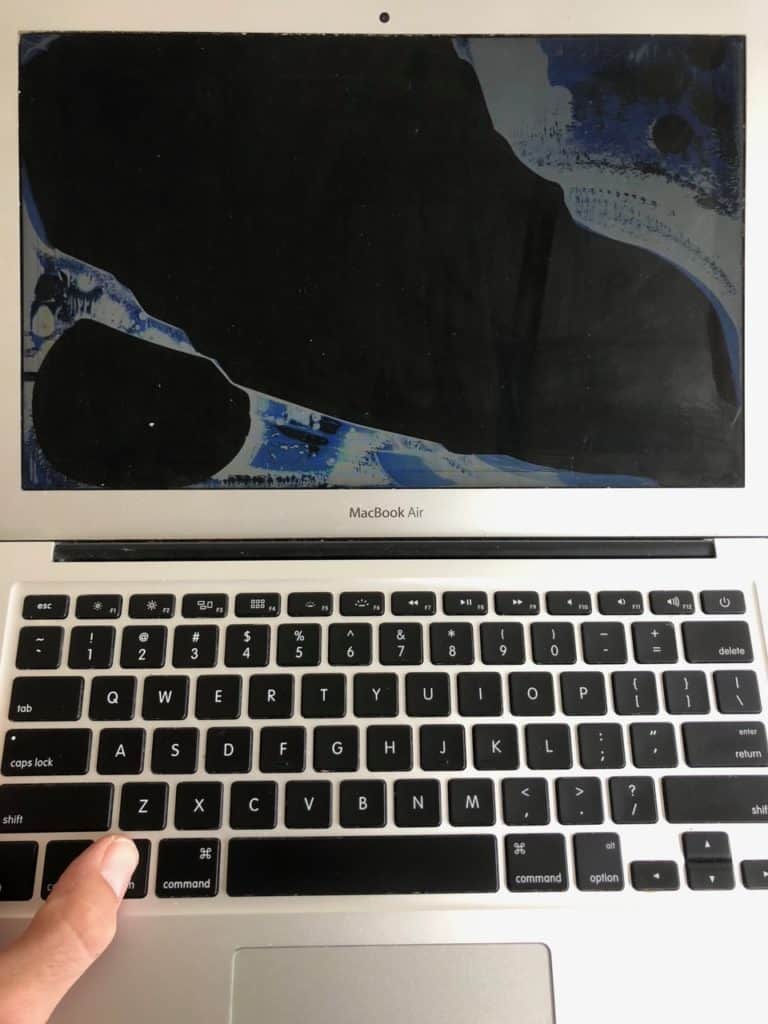 This A1466 MacBook Air came in with a badly damaged LCD panel from a crack that oriiginated on the right side at the bottom and spanned all the way across the screen. The damage was so bad that the computer was not usable with the cracked screen.
The client requested that I replace just the LCD panel as that was the least expensive repair available on this machine. While these MacBook Air's do keep their value as Macs, they are getting old enough that if the repair is too expensive it may not be worth repairing.
Replacing just the LCD panel made the computer completely usable again as you can see in the pictures below. Also, just replacing the LCD was less than half the price of replacing the entire display assembly. The customer was very pleased to get their computer back in working condition for less than half of what they were being quoted elsewhere.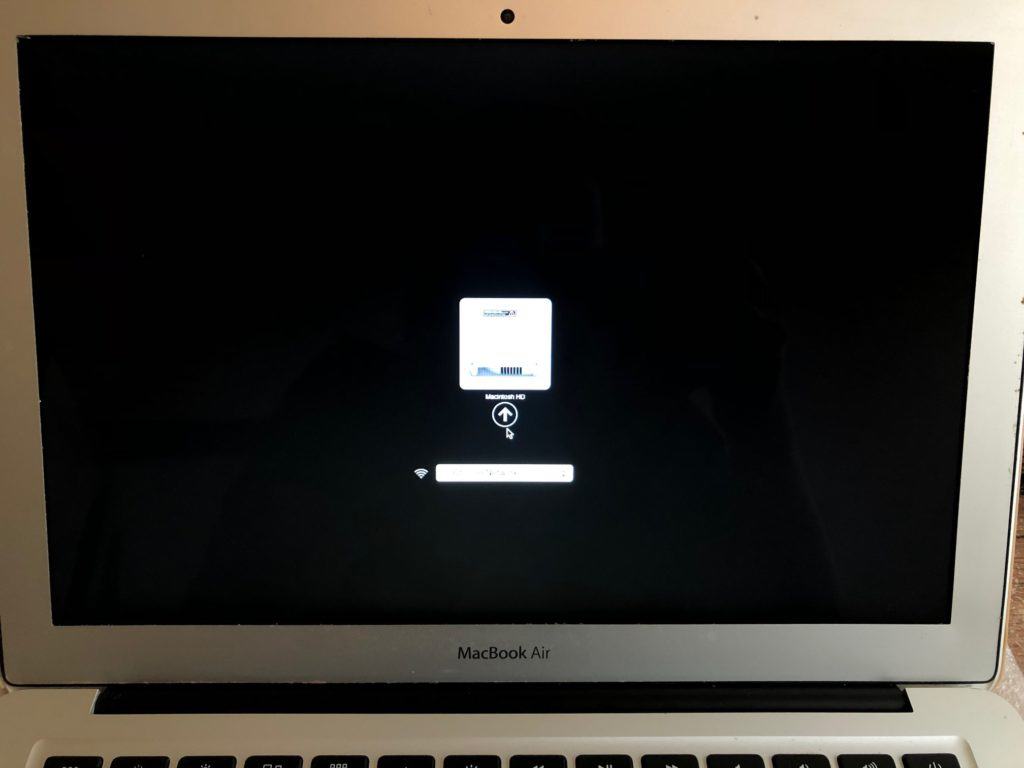 Keep in mind to keep the costs down I replace just the broken part on these 2017 MacBook Airs. By replacing just the LCD panel I am able to get your screen repaired for way less than what Apple charges. If you want to get a look at what it takes to replace just the LCD panel on one of these Macs, check out my A1466 repair guide.
Please let me know if you need any help getting your MacBook Air screen repaired. I look forward to helping you with your Mac!