We had a MacBook Pro come in the other day with some serious display issues. This unfortunate display looked like it came from the 90s with a flannel screen. The damage to the display caused a checkered pattern which is visible in the image below. Looks like it was time for a Retina Screen Replacement!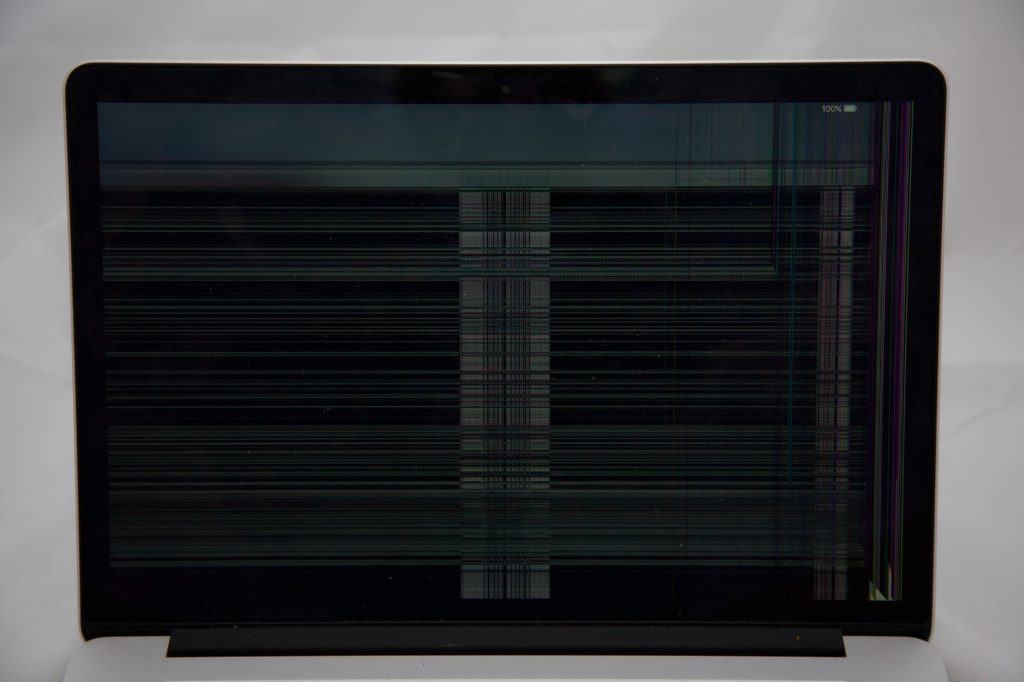 15″ MacBook Pro Retina Screen Replacement
The Retina MacBook Pro requires a display replacement if the LCD is damaged like the one pictured above. The replacement is completed within 4-8 hours if you are able to drop off your computer for repair. If you need to mail it in, we complete the repair within our standard 24 hour turnaround.
You have invested in a useful, awesome, and expensive piece of technology. Unfortunately, a laptop without a screen is almost as useful as a car without tires. We want to make sure that you are able to have maximum use from your investment. We will repair your screen which will not only be less expensive than purchasing a new MacBook, it will also allow you to maintain your computer files and configuration as they were in their pre-damaged state. Besides, a broken-in laptop has sentimental value. You fingers love the feel of a familiar keyboard. Let the techs a MacScreenRepair.com ensure that your MacBook remains "broken-in" rather than "broken".
The 15″ MacBook Pro Retina screen replacement services are linked below:
[products ids = "1298, 1436"]
Not sure what you need or looking for a quote?
Maybe you are not in need of a Retina Screen Replacement? We can help you figure out what kind of computer you have and which Mac repair service you need! Just submit the form below and we will get back to you within a few hours.